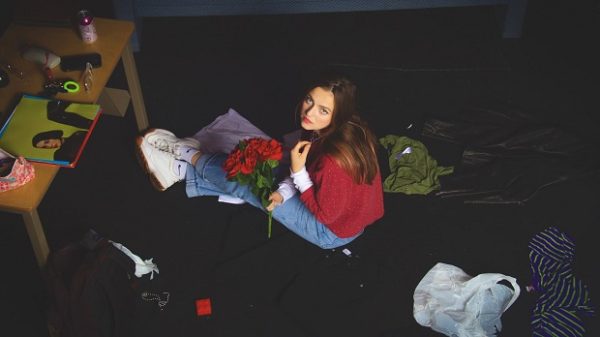 "Popsicle" is an irresistibly infectious fusing of pop and rock from book NOT brooke, the Nashville-based project of Brooke Vespoli. Self-produced alongside engineer Jake Bibb, "Popsicle" is abundant with hooks and enthusiastic vocal power.
"Enjoy your popsicle before it melts onto the sidewalk," Vespoli's opening vocals convey, concocting a metaphorical musing on the fleeting nature of life. The subdued guitar pulse swells into an anthemic, rousing fervency prior to the one-minute mark. "I'll sing a song about how everything's gonna be okay," she continues during a sped-up hook, wholly replay-inducing in its variating tempo. A blast of guitar distortion follows, further emphasizing the track's clever tonal versatility and addictive melodic pull.
Vespoli's musical beginnings trace back to age 7, when she started playing cello. She eventually joined the Contemporary Youth Orchestra of Cleveland, which enabled live performances alongside artists like Weezer, Ben Folds, Graham Nash, Twenty One Pilots, and Bootsy Collins. Vespoli's recent endeavors include working on an album with the legendary Mike Garson, in addition to performing live both as a solo artist and as an accompanying cellist for other emerging acts.
Vespoli elaborates more on the track, below:
"This song is my innocent love letter to absolutely anyone. With summer on the horizon, I hope this song finds the ears of those who might need a bit of laughter, who might find joy in something as small as a popsicle, or a cheerful little song. Thank you for listening, and I really appreciate your consideration."
—
This track and others featured this month can be streamed on the updating Obscure Sound's 'Best of July 2022' Spotify playlist.