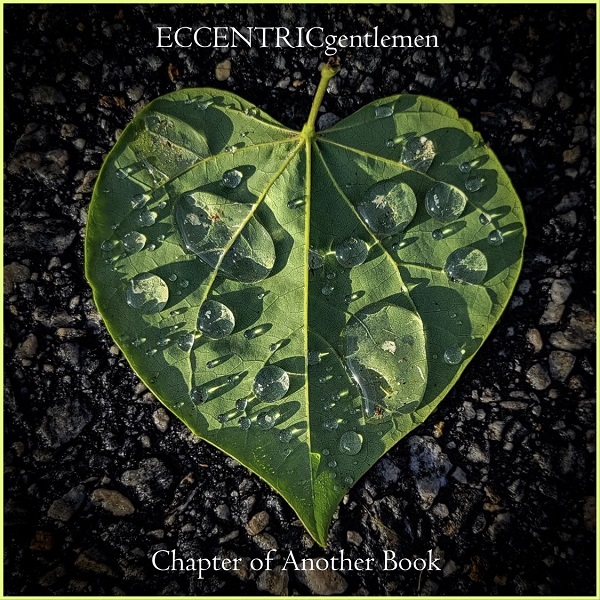 A consuming album showcasing a time-hopping rock immediacy, Chapter of Another Book is the latest from Eccentric Gentlemen. The project comprises multi-instrumentalists and singer/songwriters Ryan Taverna and Aaron Starr, who draw from classic songwriting and modern production alike. They began writing and recording together in 2012, and recorded this new album split between Raleigh NC, and Phoenix, AZ.
"For this particular release we focused on putting together a collection of high energy songs, with big choruses," they explain. "But also, we tried our best to not include repetitive lyrics. Although some songs have the traditional verse, chorus, verse approach, we also included others that think a little outside the box on structure."
"The main focus thematically of the album is paths to growth, acknowledgement of shortcomings, attempts to better oneself and the situation around you without turning a blind eye to the negativity that also exists."
An infectious '90s nostalgia is apparent on multiple tracks, in the punk and alt-rock vein. "Upstaged" rides on excitable guitar pulses, driving to a wholly anthemic chorus with blistering guitar distortion. "How to Forget" also stands out with its retrospective, rising rock pull, the "now I don't sleep," chorus infusing some power-pop charm into the alt/punk feeling.
Opener "Forest Mind" compels with its gradual build. Chiming guitar tones drive to more vigorous layers, as understated vocals ascend into the "lesson goes unlearned," hook. This particular track resonates with a more modern charm, even as the "nice to meet you," hook conjures a sweetly familiar sensation. Chapter of Another Book is abundant with quality like this, often featuring songs that build seamlessly into big, memorable hooks.
Stream Chapter of Another Book in full, below:
—
"Forest Mind" and other tracks featured this month can be streamed on the updating Obscure Sound's 'Best of July 2022' Spotify playlist.