Gloomer – "Drumjoy"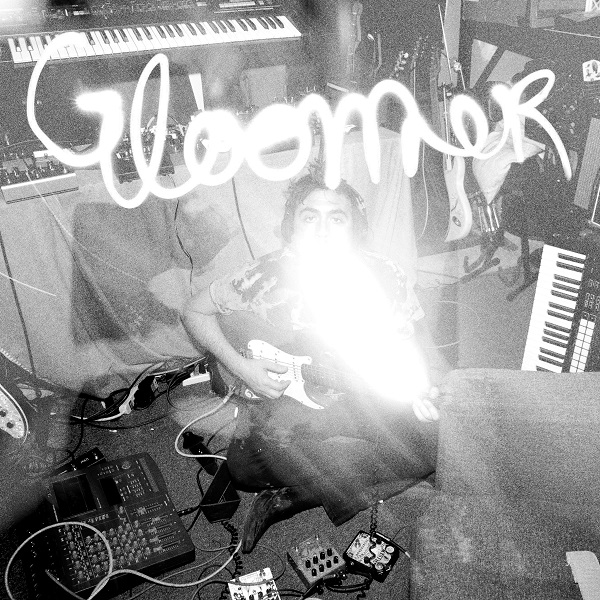 "Drumjoy" provides murky entrancement from Gloomer, the Los Angeles-based project of producer Elliott Kozel. The push of hectic percussion alongside a sullen bass and fragmented vocal effects concocts an invigorating introduction, reminiscent of Oneohtrix Point Never. The murky vocals, joined by lush guitar jangles, escalates into the hooky "in the kitchen," sequence. "Drumjoy" enamors with its balancing of lush intrigue with more hectic infection, emphasizing Kozel's versatile production and engaging songwriting.
The solo project arose following several years of collaborative focuses. "My goal was, primarily, to make music for myself again, after many years of producing for other people," Kozel explains. "Secondly, I wanted to create a mixture of styles and genres that hadn't been heard before. I challenged myself to use high BPMs between 130-190. Drum and bass, mixed with My Bloody Valentine was sort of the guiding light of the project, but I also wanted every song to have surprising twists and turns."
Kozel explains more about the track, below:
"This song was originally 5 or 6 minutes long with way more different parts and sections, which I eventually edited down quite a bit. It's about boredom and jealousy in a long-term relationship. The music video is a collaboration between myself and animator Joon Voigt whose drawings were recently featured in Everything Everywhere All at Once. We animated it by hand, making over 2000 drawings and collage pieces and photographing them one by one. We took a lot of inspiration from early 90's cartoons like the Brothers Grunt, Beavis and Butthead, and Ren and Stimpy. During the process of creating all the images we watched a lot of Pauly Shore movies."
—
This track and others featured this month can be streamed on the updating Obscure Sound's 'Best of July 2022' Spotify playlist.