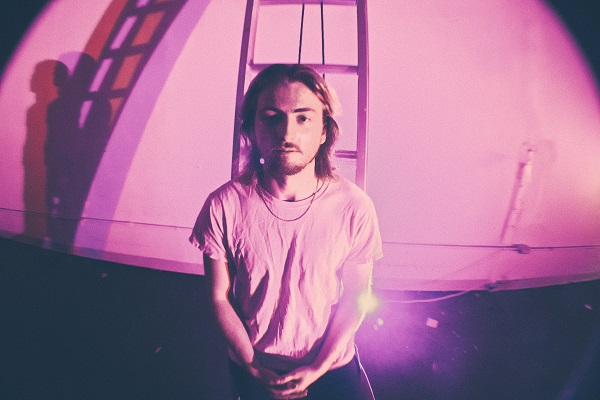 "New Tide" compels with its charismatic synth pulses and falsetto vocals, showcasing the melodic and atmospheric songwriting of Boston-based artist Gurley. The track represents the fourth entry in the Beyond series from Gurley, who describes "New Tide" as about "the loss of personal identity within a relationship and the internal conflict that arises from clinging on and convincing oneself that everything is fine."
The track's introduction intrigues with its contrast of understated vocal falsetto with expressive synths, thickly bridging into strings-esque layering as the one-minute turn approaches. "Everything's just fine," Gurley expresses amidst the suave, R&B-inspired percussion and throbbing synth work, the feeling of calm contentedness meshing with a hypnotic rhythmic resonance. "New Tide" is a stellar output from Gurley.
Gurley elaborates further on the track's concept, below:
"Character finds themself in the Alternate Realm, the Gooey Mess spitting them out. They are discovered by Grin, who promises to help. Grin explains a bit about where they are, but ultimately presents Character to Bones, the captain of the Transmittere… Beyond depicts

Character's experience in the Alternate Realm, and presents introductions to various entities and aspects found within. It draws inspiration from various folklore, mythology, psychology, and neurobiology. It is meant to provide exposition and worldbuilding while beginning the overall narrative in the form of monthly singles."
Check out the promo video for the upcoming release, below:
—
This track and others featured this month can be streamed on the updating Obscure Sound's 'Best of July 2022' Spotify playlist.