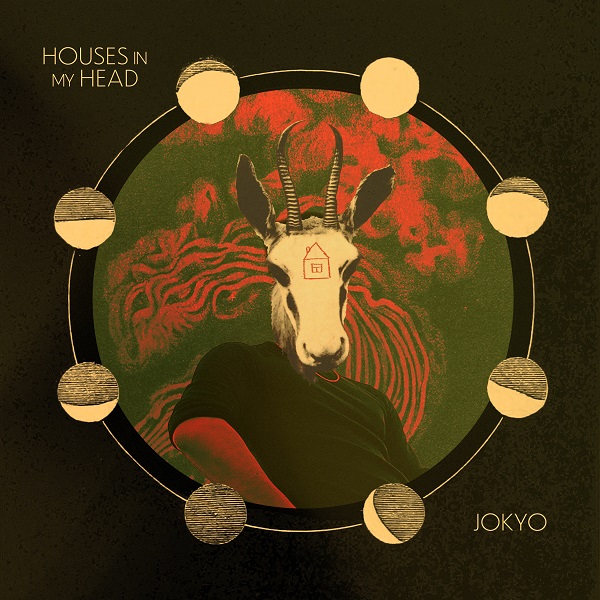 Houses in My Head is the new EP from Redondo Beach-based artist Jokyo, featured earlier this year with EP track "Sweet Nostalgia." The EP's is inspired by numerous personal hardships for the artist, ranging from his father getting a cancer diagnosis to a breakup with the love of his life. The result is consuming and personal, featuring murkily beautiful textures led by atmospheric keys and emotive vocals.
The EP wears its emotions prevalently, seeping into its structural ingenuity. For example, "Bleedin For ya Baby" was written after the aforementioned break-up, and structurally reflects a state of breaking out from dependency. "We became dependent on each other and our individual futures were so distorted we had to end it," Jokyo says. "The first verse is from her perspective and the final verse and chorus were mine."
"Corpse Walkin" is another highlight. "It's all about acceptance and the rhythm of life," Jokyo says. Hectic percussive click-clacks drives into a suave vocal delivery, lamenting "there's no home for me." The vocals assume a soaring quality as the rhythms intensify with a hypnotic glow, as a backing deepness envelops thanks to a bass-y movement, reminiscent of Yves Tumor. "No Glory to Be Had," with its industrial percussion and late-night vocal mystique, evokes similar comparisons.
Stream the captivating Houses in My Head EP in full, below:
—
"Corpse Walkin" and other tracks featured this month can be streamed on the updating Obscure Sound's 'Best of July 2022' Spotify playlist.