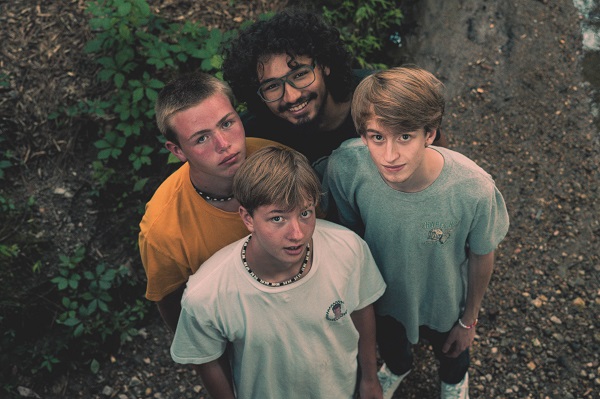 The raucously enjoyably "Bumfuzzle" presents the charismatic rock sound of Juniper Avenue, a band from Raleigh, NC. The promising quartet formed in high school in Raleigh, later relocating to the Boone area. They take mutual inspiration from a variety of styles; funk and punk influence seep into the grooving bass lines, while the percussion takes inspiration from jazz and progressive music. They meld these with an accessible indie-rock fervency, resulting in the exciting "Bumfuzzle."
"Bumfuzzle" never lets up in its contagious energy. Luke Baker's enthused vocals resonates amidst a bouncy bass line and charismatic guitar bursts. The "and all I need is," vocal inflection conjures a catching suaveness, punctuated by a spirited dash of piano. An added guitar line add the mid-point injects further electrifying vigor; the track's ceaseless energy and punchy melodic charm grips throughout.
The band elaborate more on the track, below:
"Lightly inspired by world events, it's not supposed to necessarily make sense. It's a fever dream, therefore the lyrics are meant to describe a state of unbalanced equilibrium; spontaneous and random thoughts one after another. The music is our personal approach on the early style of the Beatles or even the Sex Pistols."
Look out for Juniper Avenue's upcoming album, Chuck Rock.
—
This track and others featured this month can be streamed on the updating Obscure Sound's 'Best of July 2022' Spotify playlist.