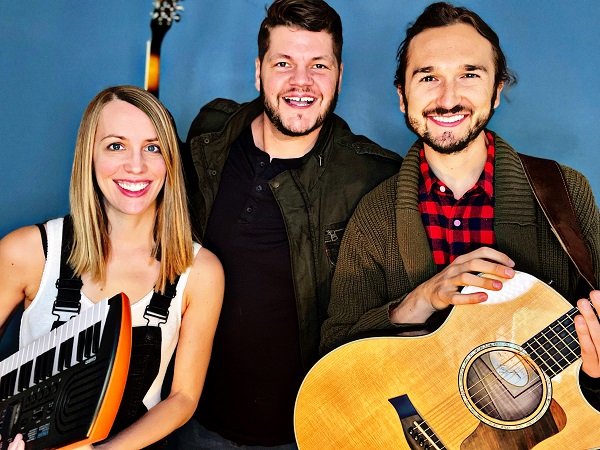 The debut single from Los Angeles-based trio MillStock Wagner, "Can We Stay All Night" presents an enamoring, romantic sound with folk and pop appeal. Trent Mills, Casey Comstock, and Max Wagner all contribute songwriting, which on "Can We Stay All Night" resonates with a heartfelt sentimentality. Aptly, the track's creative process arose after Mills proposed to Comstock; they married last month.
Quaint, plucky guitars complement a contemplative vocal delivery to start. "We could float across the cold blue lake," the vocals muse into a lovely expansion of trickling piano and subtle percussion. The intermingling piano and guitars consume throughout, especially into the "why can't we stay all night," outpouring. The track projects an intimate and romantic charm, with matrimonial joy emitted via the enjoyable lyrics: "I can't believe this is my life, she said yes, and said it twice."
"It's a dreamy folk love ballad with a kicking alt drum beat leading the way to matrimony," the trio says of the track. "It transports you to a star swept night on the dock at the lake house with the one you love most."
—
This track and others featured this month can be streamed on the updating Obscure Sound's 'Best of July 2022' Spotify playlist.