Roni Amir – "Along the way"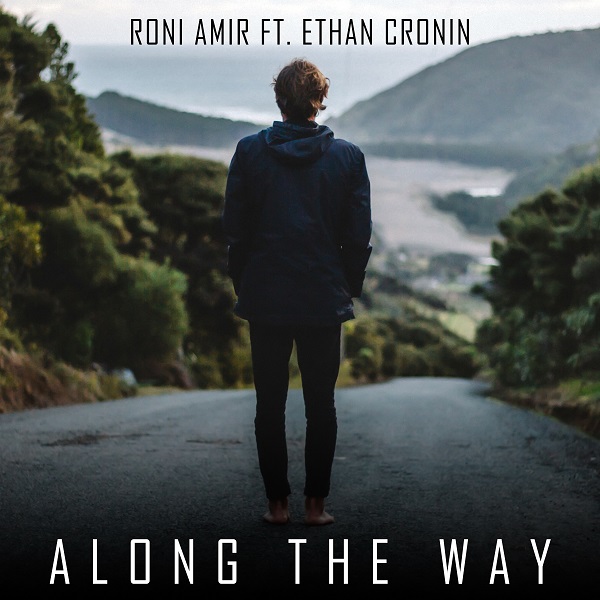 A recent track from Israeli producer and songwriter Roni Amir, "Along the way" is an exuberant key-led pop success, featuring UK vocalist Ethan Cronin. Thematically, the release is "about gaining the strength to go on and see the positive despite one's hard difficulties and disappointments along the way."
Following several years as a frontman, Amir now pursues a more solo musical avenue, featuring talented vocalists from throughout the world. Amir's songwriting and production complements the vocal power of various artists, in this case Ethan Cronin. Other recent tracks also feature stellar guest performances; "Letting go" features J Fitz, and "Falling of the leaves" features Samuel Gelman.
Starting with understated piano and solemn vocals, "Along the way" perks up upon the title-referencing rise. Cronin's vocals powerfully ascend from gloomy intent to further vigor, especially upon the string-laden backing pulses around the one-minute turn. Amir's production excels with its pop-friendly assortment of keys and strings, as Cronin's vocals present an ideal balance of melancholy and ferocity.
"In the "Along the way" single I was basically cheering up myself," Amir says. "There where times were it was quite hard to go on and continue in the music business. A few years ago I got really stressed out and I've started suffering from Epilepsy. I don't see my self as unfortunate or poor but I've had to learn how to look at my life positively in order to get stronger and go on."
—
This track and others featured this month can be streamed on the updating Obscure Sound's 'Best of July 2022' Spotify playlist.