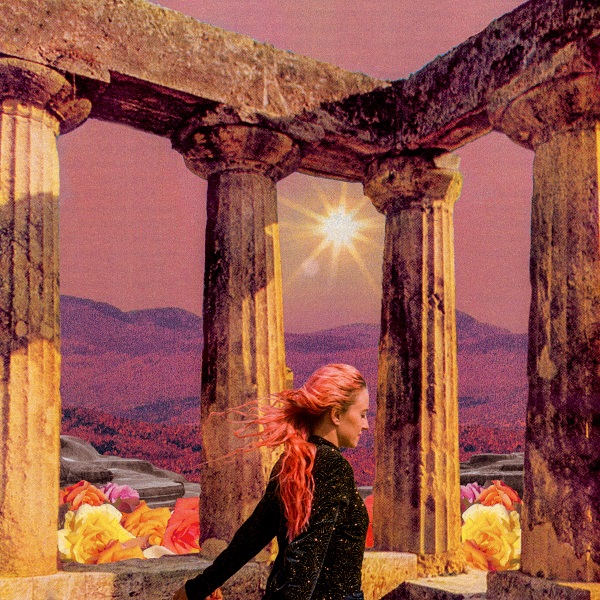 "platinum dress" is a passionate single with alt-rock and dream-pop synergy, from Sister Void, the project of Los Angeles-based artist Lindsey Nico Mann. In addition to her work as a musician, Mann is also a music video director, who has directed videos for artists like Major Lazer, Alice Glass, Silk City, Teenage Wrist, and more. Marshall Gallagher (Teenage Wrist) also plays on the track, which is mastered by Kevin McCombs.
Dreamy keys and lush acoustics concoct a lush entrancement to start. Mann's opening lyrics reflect such an entrance, waking up "from the haze." A pulsing synth adds enjoyably amidst yearning for tomorrow's parties. The "step away," bridge thoroughly compels with its melodic intrigue, serving as an excellent lead-in to the delectable chorus, fitted with playful synth pulsations and washed-out guitar tones. "I could smell sickness on my breath, I'm doing everything that I can, in hopes that you'll be a better man," she lets out here. "platinum dress" enthralls throughout.
Per Mann:
"The fictional character in the song is a glamour girl like Sharon Tate, living in the image of glamour and yet tormented by a dysfunctional relationship and substance/emotional problems, but just wants to make it to tomorrow's parties where she can forget it all and shine in her platinum dress."
—
This track and others featured this month can be streamed on the updating Obscure Sound's 'Best of July 2022' Spotify playlist.
The track is also featured in the genre-based, best-of Spotify compilation Emerging Indie Rock.