Tarantula Bill – 'Manchego's Vices' EP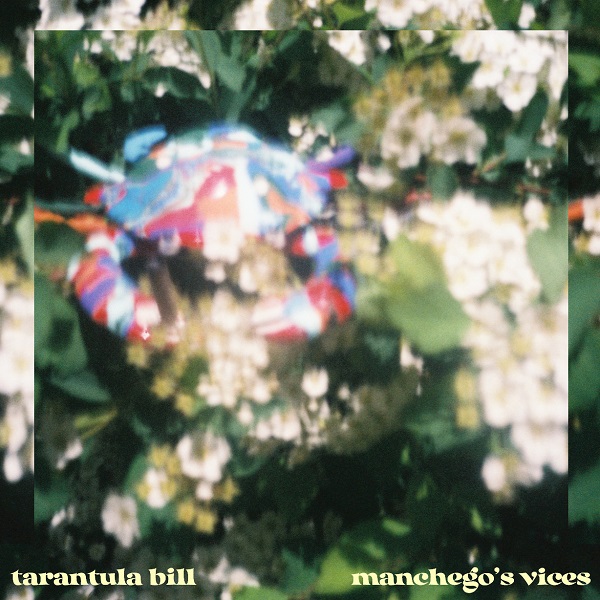 Denver-based band Tarantula Bill craft a psychedelic delight with their new Manchego's Vices EP. Following up 2020's debut full-length, Toola, the Manchego's Vices EP encompasses the band's atmospheric and melodic charms, ranging from fuzzy rock ardency to understated psychedelia and dream-pop.
Recorded in the basement of Tarantula Bill's bandhouse, the Manchego's Vices EP impresses with its tonal range. "Wasted" ushers in the album with dreamy synth pulsations and perky bass, reminiscent of Tame Impala. The vocals reveal a soaring vulnerability as the synth layers intensify amidst jangly guitars, engrossing fully.
"On Second Thought" rides on a grooving bass and gradual additions of jam-friendly guitars and nocturnal synths; the instrumental track excels in crafting a sense of serenity, driving into the peppy "In Time," delivering a firmly confident vein of psych-rock. A juxtaposition to "In Time" follows; the EP's self-titled track delivers a looser, capricious engagement with laid-back engrossment, as the fuzzy rock of "Whispers" closes the EP in satiating form.
Stream the stellar Manchego's Vices, below:
—
"Wasted" and other tracks featured this month can be streamed on the updating Obscure Sound's 'Best of July 2022' Spotify playlist.