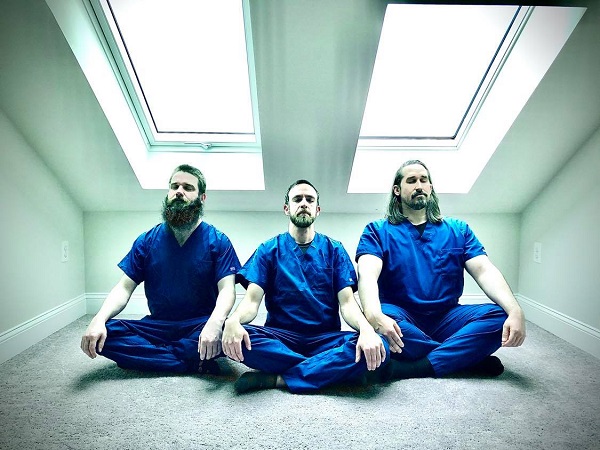 Touting an otherworldly yearning with its shimmering synths and passionate vocals, "Elohim" is a recent single from Washington, DC-based trio Tired All the Time.
Whereas the spacey synth tones and gentle guitar tones concoct an initial dream-pop enchantment, the track's eventual arrival into a more punk-tinged fervency plays with seamless evolution. Starry-eyed synths work equally well in both the serene vocal sections and more attitude-fronted fervency, the latter's infection particularly evident in the "and then you send your kids to space while we're down here in our graves," hook.
"Elohim" — with unique beauty and a sense of melancholy — looks ahead into the future, while acknowledging that humankind is still not ready for true transcendence and advancement, even as we possess the tools. Brought up alongside a meshing of dreamy pop and escalating fervency, "Elohim" compels with its themes and melodic absorption.
Explaining the track, the band add the following:
"The 90s was a period of what now seems like ridiculous optimism. Whether you believed all social inequities would be eroded by free markets, we'd be enjoying astronaut ice cream on edible plates, or perhaps that history itself had ended, the dream of the decade was sit around and wait for our ticket to Alpha Centauri (or perhaps TRAPPIST-1!). Since that time however we have learned something crucial about the disparity between that dream and reality: while 'we' certainly have the technological capacity and resources to reach the stars, 'we' does not include your or I. Another finger on the monkey's paw furls as the dream of space exploration is realized in a manner more farcical and cruel than we could have imagined."
—
This track and others featured this month can be streamed on the updating Obscure Sound's 'Best of July 2022' Spotify playlist.