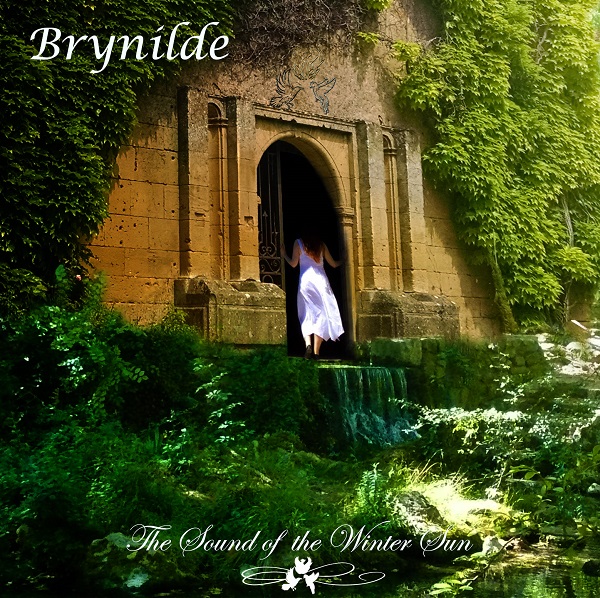 A stirring album reminiscent of Kate Bush's enigmatic songwriting, The Sound of the Winter Sun is the latest album from Maryland-based artist Brynilde.
Opener "The Descent" concocts a ghostly chill with lush piano and sonorous strings. Brynilde's vocals are concise in their delivery, recounting "walking through these lands," with an otherworldly, exploratory charm. The rhythm section's injection coincides with an empowering vocal rise: "I will climb the mountain!" The track projects ample vigor in the first half, capped off by a haunting second half inhabited by meandering crones, anxious percussion, and ghostly piano.
Moving forward from the impactful opener, The Sound of the Winter Sun engrosses with a range of tonal pursuits. The growth of "The Red Shoes" from piano-driven elegance into a murky, post-punky elegance with plucked strings makes for an invigorating build. "Hecate" also compels with its Kate Bush-esque theatrics, with the nocturnal piano tones dancing freely amidst the descriptive lyrical regales. Following, the haunting "Thorns" infuses jazzy percussion amidst the keys, exuding a darkly impactful sound reminiscent of The Dresden Dolls. The Sound of the Winter Sun is an atmospheric, riveting album from Brynilde.
Brynilde chats in further detail about the album, in Obscure Sound's interview with Brynilde.
The artist's mission statement eloquently captures what listeners can anticipate: "Inspired by ancient wisdoms, folktales, antique symbols and alchemy, my songs explore different themes such as identity, courage, authenticity, addiction, and spirituality, with the overarching goal of breaking free."
Stream The Sound of the Winter Sun, below:
—
"The Descent" and other tracks featured this month can be streamed on the updating Obscure Sound's 'Best of August 2022' Spotify playlist.