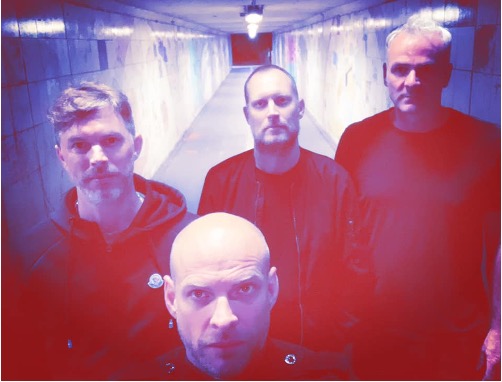 "Tornado Road" is a perky, infectious rocker from Cities in Dust, a band from Reading, UK. The initially contemplative synth whispers excel into a perky percussive accompaniment, bringing forward a chirpy bass line with concise-cutting infection. Lush vocals push cohesively alongside the fragmented guitar lines, ascending gradually with key-laden twinkling underlying.
The track's "you just walk on," refrain plays with an empowering, spirited allure. The relatable sentiment — moving past anguish and focusing on life's beautiful moments — plays aptly amidst the breezy guitar lines. The final minute sees the hooky vocal presence continue exceling, the final "walk on," segment accompanied further by spacey synth arpeggios and rousing guitar additions. "Tornado Road" is a stellar output from Cities in Dust.
The band elaborates on the track's themes:
"Tornado Road" is about trying to overcome anguish and the unattainable. Making a conscious effort to ignore the past and taking off the masks we wear to hide from the challenges in our lives.

"It's about driving ahead full pelt; down the road you feel has no end" says frontman Ady Baker. "Letting go of your hopes and dreams, in fact trying to dream in different ways, even to dream in a different language"
Look for the band live, as well; they're playing two hour long sets at Bunkfest in Wallingford on September 3rd.
—
This track and others featured this month can be streamed on the updating Obscure Sound's 'Best of August 2022' Spotify playlist.