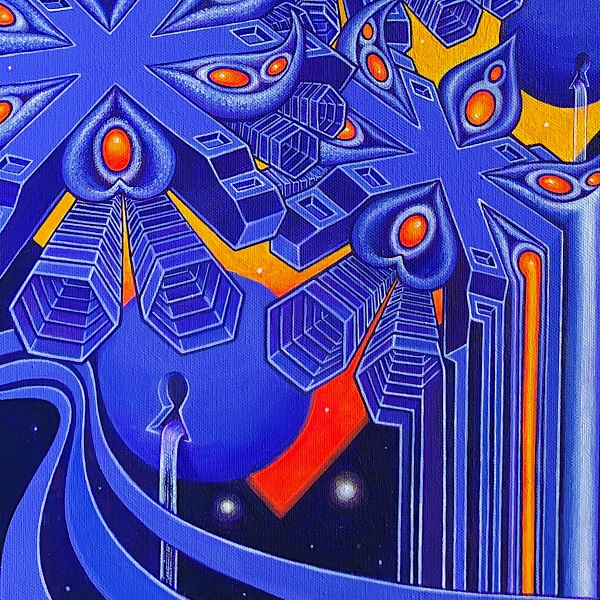 Impressing with a dexterously eclectic sound merging sophisti-pop, electronica, funk, and jazz, "Drown" is the newest single from Denver-based artist Connor Terrones.
Growing up in a home fond of "The Beatles and Motown music," Terrones' teenage years found him playing guitar and admiring classic-rock staples like Led Zeppelin, Pink Floyd, and other '70s rock heroes. Terrones' tastes expanded into the funk, hip-hop, and jazz realms thereafter. Today, he cites influences such as Knower, Thundercat, and Hiatus Kaiyote, capturing an diverse smorgasbord of a sound.
"Drown" bustles with plucky synth-bass and a steady percussive pulse, alongside lyrics reflecting a sense of panic — letting down one's guard, and drowning in the ensuing result. "If you can help me, I'll try to help you too," Terrones sings into a funk-tinged, slowed-down section, exceling again into brisk funk-synths thereafter. The "all the fears you hold," chorus conjures a melodic sophisti-pop engagement, parts Prefab Sprout and parts Scritti Politti. A jazzy guitar line past the two-minute mark adds a tender allure.
Terrones elaborates further on the track's themes:
"It's about begging for help when life gets overwhelming and offering help in return. It is a plea for some sort of assistance in this life and is rooted in feelings of uncertainty, fear, and desperation. When we as humans REALLY need help, we search and bargain for it however we can."
—
This track and others featured this month can be streamed on the updating Obscure Sound's 'Best of August 2022' Spotify playlist.