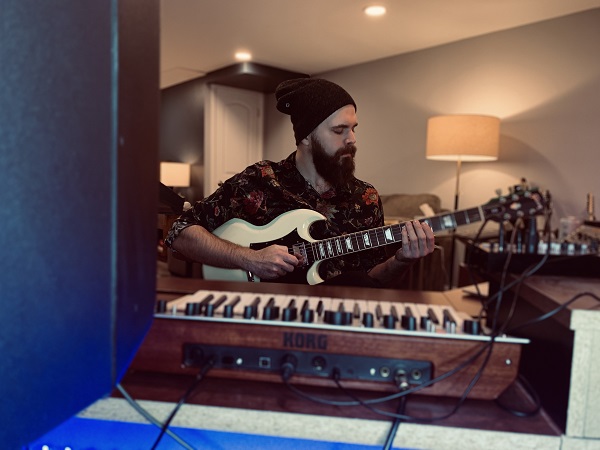 "Terra" is a stylistically engrossing and melodically gripping success from Damn Stargazers, the project of Dan Morrell. The track takes inspiration from the artist's experience flying over the Grand Canyon; a fusing of spaghetti western nostalgia and spaciously cinematic allure results in a sound that's gripping, and lovably representative of its American southwest inspiration.
A lonesome guitar twang wanders amidst a backing acoustical shimmer, as the hip-hop percussion weaves in. A brassy suaveness envelops through the track's mid-point, as corresponding guitars emerge seamlessly thereafter. The track's intermingling of suave guitars, slithering brass, and hip-hop beats makes for continuous intrigue.
"The song is a part of a project inspired by the natural elements, turning each one; water, fire, earth, air, and aether, into sonic landscapes," Morrell says. "The song represents the element "Earth," and unites acoustic and electric elements to symbolize the natural state of our planet and humanities incorporation into it."
—
This track and others featured this month can be streamed on the updating Obscure Sound's 'Best of August 2022' Spotify playlist.
We discovered this release via MusoSoup. The submitter accepted our content-based offer, which included financial compensation for our time writing, editing, and publishing this article.