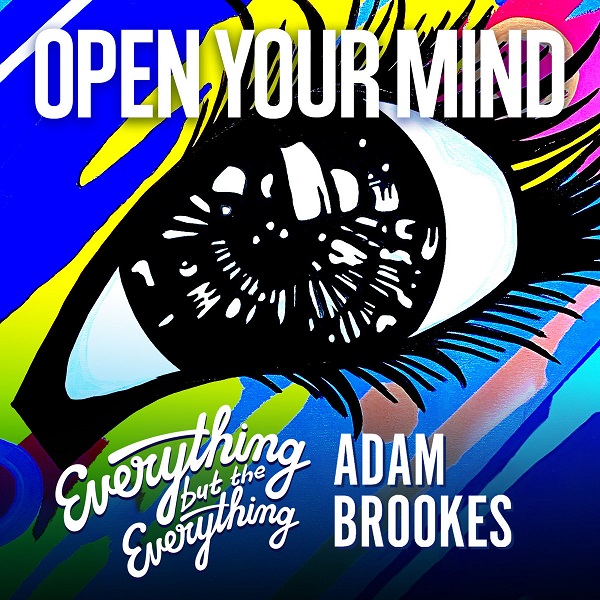 A standout track meshing post-punk and '80s alt-rock nostalgia, "Open Your Mind" is a recent release from Everything But The Everything, the project of Bay Area artist Izzy The Gent. The track also features Adam Brookes. The project impressed in December as well, with the tracks "In Love… Again" and "Can't Allow."
Murky guitar distortion is quickly accompanied by a booming, reflective bass; the soundscape conjured is one that reflects '80s alt-rock vigor, especially as the ominous, fierce vocals emerge. "And when the sun goes down, it's time to go," the suave vocals sing, leading into the "and open up your mind," punctuation. The synth-laden "out of my mind, out of time," refrain follows with a hooky, melodic pull. Fervent guitar distortion drives into a wholly satiating conclusion.
Izzy The Gent elaborates further on the track:
"'Open Your Mind' was 90% done when I showed it to Adam. He asked if he could move some things around. We met at his house in Hayes Valley SF and hashed it out. The big rock n roll guitar that takes control in the middle of the second verse was his idea. I mentioned a concern that the guitar part wasn't strong enough to be played alone and Adam added the pulsating synth that gives the song an 80's Beverly Hills Cop kind of vibe."
Stream the rest of A & B Sides Vol 1:
—
This track and others featured this month can be streamed on the updating Obscure Sound's 'Best of August 2022' Spotify playlist.