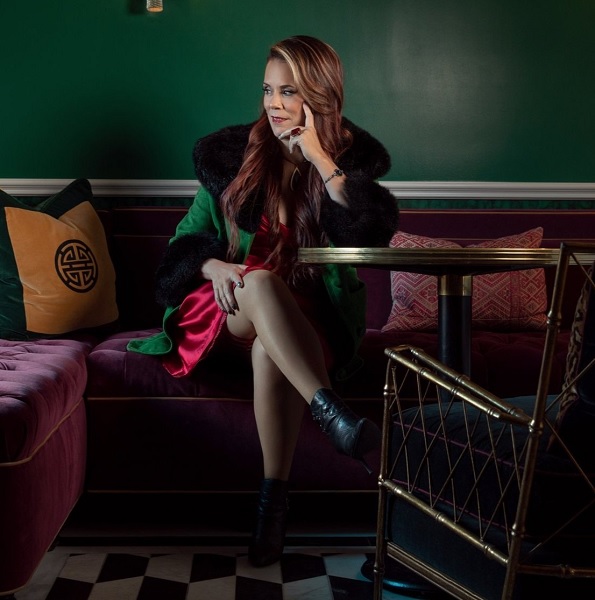 The stirring Sorry For Nothing is the latest album from Holly Montgomery, an artist from Washington D.C. who is also the frontwoman for the group HOLLY, and bassist for Big Planet. The release presents an emotive vein of rock and folk — touting an Americana sound with heartfelt intimacy.
The album's intimate, introspective sound is conveyed from the get-go. Opener "All for Nothing" builds steadily, culminating in a rousing "I cry for nothing, and nothing cries for me," outpouring amidst chugging acoustics. The further proclamations — "I believe in love," — plays with resonating clarity amidst the guitar work and shimmering backing textures.
Standouts are numerous throughout the album. "Burn It Down" plays with particular poignance, recounting the valuable process of starting anew. "Gonna burn it down," Montgomery sings amidst a bluesy sweltering of guitars, exuding a bit of a Robert Plant-esque charm. The similarly compelling "I Got Damage" plays with similar rock-forward fervency, culminating in a particularly gripping conclusion with heavy-rock inclinations.
From the contemplative folk-rock of "Cunning Woman" to the heartfelt "For My Son," Sorry For Nothing also has its share of emotive heart-on-sleeve successes, in addition to the aforementioned rockers. "For My Son," in particular, resonates with its emotional melodic progressing surrounding the "I have no fear when it comes to you," refrain. Montgomery is the mother of three Kazakhstani teenage orphans, who she met via Kidsave International; the track recounts Montgomery's experience with special resonance. Sorry For Nothing is a moving success from Holly Montgomery.
Stream the album, below:
—
"For My Son" and other tracks featured this month can be streamed on the updating Obscure Sound's 'Best of August 2022' Spotify playlist.