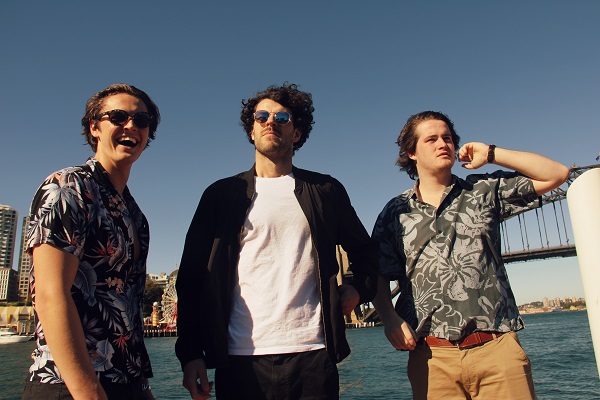 An intriguing single with captivating structural development, "Relativity" comes via Sydney-based act Kingdom Calm. Debonair guitars and vocals intermingle, driving to satiating adornments from organs and further guitars. "But when you opened up the door, you found the room that you didn't have before, now where does that leave me?" the vocals ask slyly, kicking off the track with satisfying allure.
The "standing on the platform," vocal sequence features exhilarating, bluesy guitar licks, evolving into the wholly satiating title-referencing hook, lingering with an organ-laden endurance. The stylistic confidence here reminds fondly of Ocean Colour Scene. Thereafter, an exotic and hypnotic section with woodwind flourishes entrances, fully cementing "Relativity" is a replay-inducing success with invigorating suaveness.
The band elaborate in detail on the track:
"This song was born out of a vamp over a couple of chords, and the line 'You said you needed space'. We use Einstein's relativity theory as a metaphor for someone going through a break up in order to come to terms with it, with a nod to his famous 'train-and-platform' thought experiment in the chorus outlining how the exact same situation can be experienced vastly differently depending on the observer's frame of reference. The song emulates the big bang, exploding out of nothing, and the ethereal mood of the bridge gives the sense of floating in outer-space before the character sees the light and begins to process the situation. Elements of pop, rock, and blues means there's something in this song for almost anyone. It'd be an honor for you to enjoy it, we hope you do!"
—
This track and others featured this month can be streamed on the updating Obscure Sound's 'Best of August 2022' Spotify playlist.