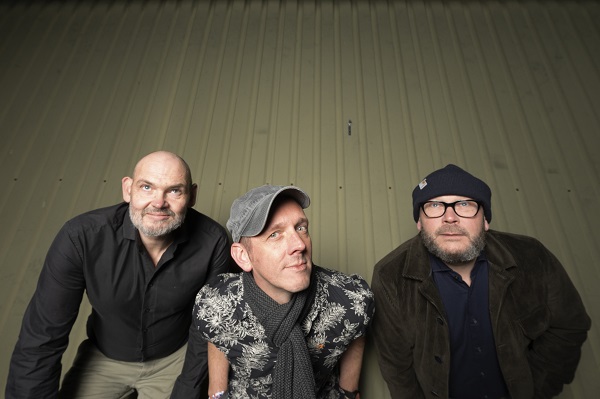 Featuring an exciting sound with a tendency to evolve from suave jangle-rock inclinations to bright power-pop hooks, To The Teeth is a melodic success from Netherlands-based band KOLBAK, comprising Harold Pflug (vocals, guitar), Ronald van der Vaart (bass), and Martin Voigt (drums). To The Teeth represents their third official album.
Wordless vocal enthusiasm and playful guitar jangles lead on the opening "Off Day," emitting a contagious vibrancy that blends alt-rock and power-pop with melodic appeal. The "no one ever wonders," vocal sequence meshes psych-friendly contemplation with brisker power-pop enthusiasm; this section and the ensuing chorus are nicely exemplary of the band's dynamic range.
The flickering guitars on "Happy Days" craft an initial sense of nocturnal despair, uplifted with effervescence upon the angstier guitar-based ferocity thereafter. "Wake me up before I fall asleep," the vocals let out prior to the infectious rise, aptly awakening following this sequence. Another bright, power-poppy hook enamors during the "break my fall for me," lines.
The album's self-titled track is another standout, its anthemic energy hard to resist. The wordless vocal accompaniment proves riveting amidst the rollicking guitar layers, with bass-heavy verses contrasting enjoyably in their more understated allure. KOLBAK's To The Teeth proves riveting and exuberantly melodic throughout.
Stream To The Teeth:
—
"Happy Days" and other tracks featured this month can be streamed on the updating Obscure Sound's 'Best of August 2022' Spotify playlist.