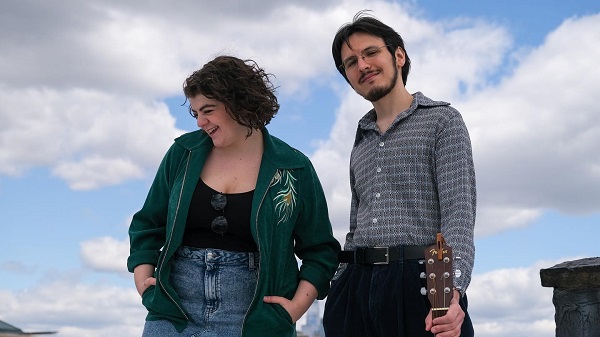 Throughout their new album All We've Got is Time, Brooklyn-based duo The Gender Gnomes present an eclectic sound full of expression. The 12 tracks each tout their own consuming personalities, from the jazzy pop feeling of "Manhattan" to the instrumental sophisti-pop of "Solstice" and folk ardency of "The Flame."
The riveting, vibrant "Manhattan" opens the album with melodic charisma. "How does Manhattan know every time I'm feeling low?" the opening vocals bemoan. Lyrics reflect escalating raindrops into the playful, jazz-pop vocal. The seventh floor contemplation is joined engrossingly by brass, gradually escalating as the sunshine breaks in. "Manhattan" is exemplary of the act's knack for visual lyrical power, complemented aptly by a vibrant musical accompaniment.
In addition to a variety of spirited songwriting in the vein of "Manhattan" and "Running on Easy," the album is also full of more understated eloquence. "The Flame" is a heartfelt, folk-forward track that puts one's personal struggles in perspective. "I know you think the world is on fire, and you're looking for somebody to blame," the vocals out. "But the world has been on fire forever, baby are you feeling the flame?" The closing "All We've Got is Time" also consumes with its delicate, forlorn qualities.
Stream the captivating All We've Got is Time:
Check out the music video for the single "Manhattan":
—
"The Flame" and other tracks featured this month can be streamed on the updating Obscure Sound's 'Best of August 2022' Spotify playlist.