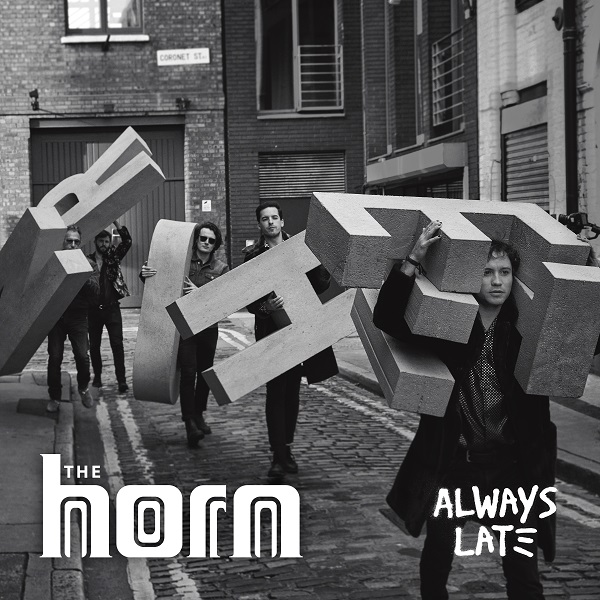 The tender, emotive "Always Late" is the sophomore single from London-based duo The Horn, following up their debut track "Passion." Forlorn vocals and hazy acoustics intermingle amidst gentle touches of keys, with an added textural glow emerging in the background past the first minute.
"'Cause everywhere I go, everyone I know, complains about me, frowns at me," Jonny Taylor sings, the culminating "I'm always late," refrain sending chills with its multi-layered ghostly vocal work and jangly guitar quaintness. The final minute entrances especially with the lush backing synth pad, guitar jangles, and steady percussion. "Always Late" is a moving, melodic success from The Horn.
Lyricist Nick True elaborates further on the track:
"I am always late to literally everything, it's because I'm always doing two things at once and so is Jonny, so I started to write it about me then midway through I made it about us both. That was a fun thing to do, so when I first played it to Jonny [Taylor] he laughed and then helped me polish it. We have such a great writing vibe – we sit down together and just bounce off each other, adding and deleting lines, words, chords and sections and at the end look back at what we did and have a drink to celebrate it. I read recently how Paul McCartney said he and John Lennon used to always come up with something; it's the same with me and Jonny, somehow we always come up with something, it's not always good of course, but sometimes we are happy and 'Always Late' was one of those happy moments."
Vocalist and guitarist Jonny Taylor also adds:
"When I first heard Nick sing and play it on guitar, I knew it was a hit, so we figured out the rest and I went home and made a demo version of it in my flat in my rudimentary set up. The production for me needed to be lazy synths and tender acoustic guitars that weren't going anywhere in a hurry, like Nick. The track needed to sound 'late'. Danny [Monk] and I are always waiting for Nick at the studio on recording days — but often I'll turn it around and be the late one too, so it was a perfect song to play with Nick together onstage. But, it's a pure song from him. Again, I think it proves simple songs are the most arresting."
—
This track and others featured this month can be streamed on the updating Obscure Sound's 'Best of August 2022' Spotify playlist.