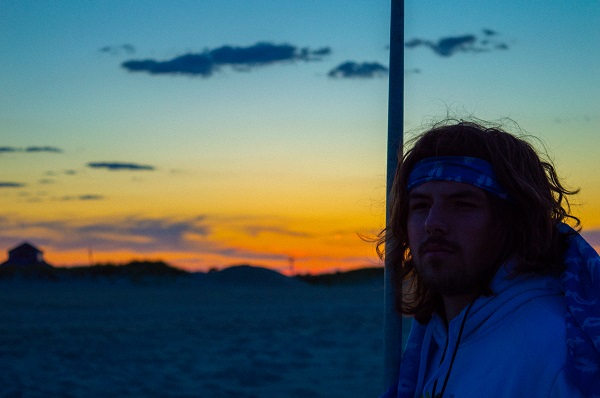 The expressively bustling "At First Sight" is a memorable new single from Colorfuzz, a New Jersey-based artist whose psych-infused pop sound impresses. Featuring a climactic rhythm section fondly reminiscent of MGMT, "At First Sight" touts a ceaselessly fun energy that induces replays.
Spacey electronic effects and panting percussion collapse into a chirpy key-laden soaring amidst the plucky bass line, paving the way for Colorfuzz' energetic vocals. The clanging bass and strumming guitars complement the loose vocals with infectious ability, halted only for the climactic drum-fronted bridge. The colorful synth effects, grounded bass bustle, and fervent vocals converge beautifully on this hooky delight.
"I had an idea to create a track that had psychedelic vibes while also having a bottom groove that people can bop their heads to and a bunch of airy synths that would fill up the rest of the audio landscape," the artist says of the track.
"The lyrics came to me much later when I began to remember the time I was out gigging, and I saw this girl in the crowd that had been watching me the whole time. As soon as I made eye contact with her, it felt like we had a sudden deeper connection with each other, but after the show she was suddenly gone as if she had never existed. I took that whole story that I had experienced and "At First Sight" started to take shape."
—
This track and others featured this month can be streamed on the updating Obscure Sound's 'Best of September 2022' Spotify playlist.