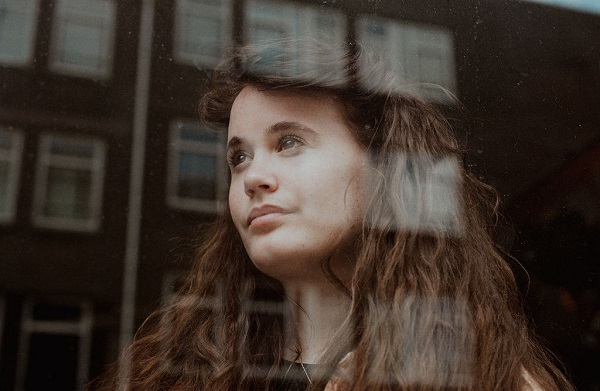 Rotterdam-based singer/songwriter Evi Bosman presents a moving sound throughout her new EP, All That Remains. From the gentle tugs of strings on the heartfelt opener "Something to Dream Of" to the haunting folk trickling of "I'll Be Right Here," the EP's five tracks wow with their emotive lyrical prowess and memorable songwriting, reminding fondly of Adrianne Lenker and Phoebe Bridgers.
"Lose A Friend" compels as one of the EP's brisker efforts, embracing a more alt-rock nostalgia with the steady percussion and jangly guitar tones. The central lyric focus is wholly relatable: "I thought that I would feel relieved, 'cause I wanted this to end, but it's hard to lose a friend." The driving guitar jangles complement these sentiments with charming results, capturing the difficulties of a relationship that's gradually losing its strength.
"Remind Me" is among the EP's more contemplative efforts, touting ample emotive engross nonetheless. "I wonder what will be left of you," Bosman asks amidst quaint acoustics and sporadic string pulses. "There must be something that I can do to remind me of you." There's a wistful sense of nostalgia conveyed on this track, reflected beautifully by the gentle pull of guitars and strings.
Bosman's All That Remains EP showcases the artist's strengths in songwriting and vocal ability, seamlessly rising from understated confessions to rousing vigor, within an engaging sound with elements of alternative, rock, and folk.
Stream the EP:
—
"Lose A Friend" and other tracks featured this month can be streamed on the updating Obscure Sound's 'Best of September 2022' Spotify playlist.