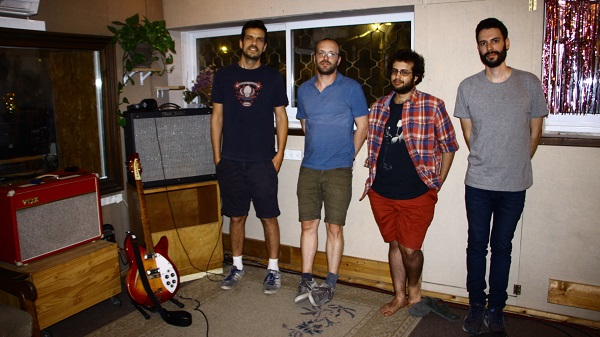 Tel Aviv-based quartet Shoken Boys conjure a nostalgic rock sound throughout their newly released The Shoken Truth EP. Bridging the '80s jangly melancholy of acts like The Smith with a modern rock glistening in the vein of Voxtrot and Real Estate, Shoken Boys' sound impresses within the EP's five tracks.
Following up their 2021 debut album Boyhood, The Shoken Truth explores the "painful effects of distance on relationships." A range of alt-rock, jangle-pop, and power-pop components play rewardingly throughout. Efforts like "You Shine Brightly" lead with a power-pop flair, its wordless vocal harmonizing also reminiscent of The Stone Roses. Elsewhere, the opening "The Hit" benefits from similarly captivating vocal harmonizing within its hook, accompanied by a more jangly tonal charm.
"Elsewhere" exudes a jangly yearning, fondly reminiscent of Voxtrot's stellar early material. The "now I say so long," bridge stands out especially, its bass-heavy stomp and gradual guitar-laden jangles building momentum amidst the wordless vocal backing and decisive lead. "Galaxies Away" also satiates with its soaring vocal ascension during the chorus, driving into a grunge-tinged vocal shrug in the second half. The Shoken Truth EP is a crisply melodic rock showing from Shoken Boys.
Stream The Shoken Truth:
—
"The Hit" and other tracks featured this month can be streamed on the updating Obscure Sound's 'Best of September 2022' Spotify playlist.