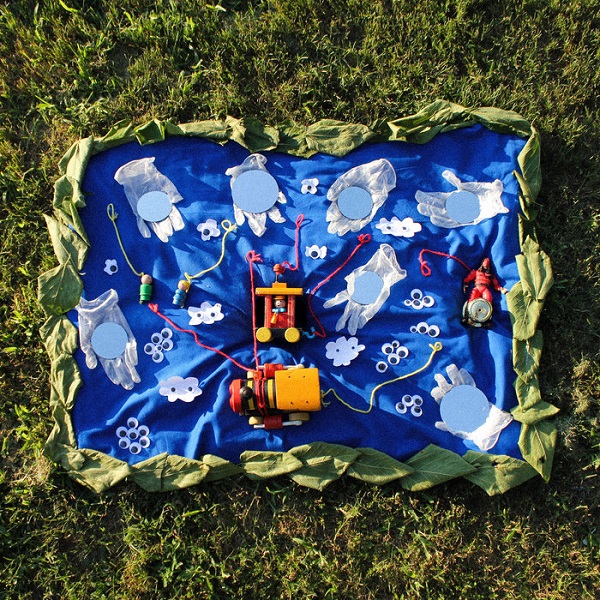 Atlanta-based rock act Strumbrush present a riveting double-sided single in "Shedding, Tearing" and "Optimist Eyes," strutting an engrossing and hypnotic rock sound. They previously caught our ears in March, with the track "Nightmare Zoo."
The a-side, "Shedding, Tearing" wastes no time getting started; emotive vocals and charismatic guitar tones play feverishly amidst bustling percussion. The ascending guitar line plays with dexterous charm, leading to a hooky section with swooning backing vocals, just before the one-minute turn. A dreamy sequence in the final minute ushers in the dynamic conclusion, exemplifying the track's cohesive shifts from dreamy bedroom-rock to more angsty anthemic heights.
Per the project: "The song strives toward self-awareness by exploring the barriers to true and genuine communication and self-expression, and how those barriers can lead to repression and judgement (of oneself and others), ultimately leading to alienation."
Portraying a lusher, more contemplative beginning, "Optimist Eyes" weaves in caressing acoustics alongside a twangy electric guitar. Serene vocals play with patient engrossment, with the haunting chorus complemented beautifully by a ghostly vocal backing. The chilly, yearningly atmospheric "Optimist Eyes" plays as a superb accompaniment to the more invigorated "Shedding, Tearing."
—
"Shedding, Tearing" and other tracks featured this month can be streamed on the updating Obscure Sound's 'Best of September 2022' Spotify playlist.