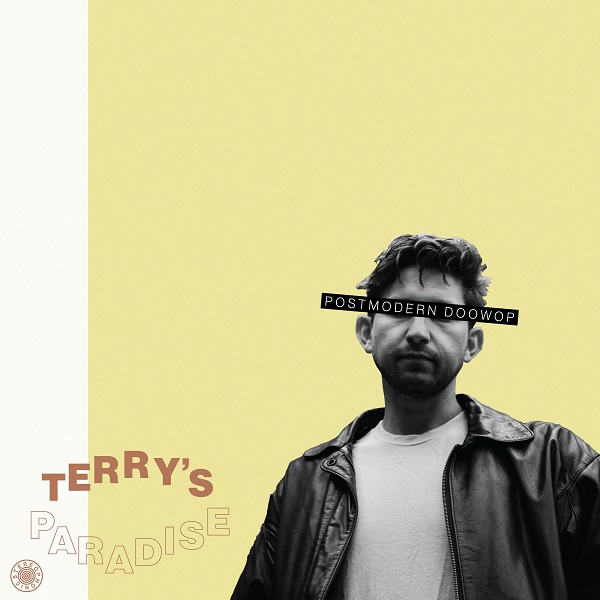 Its hazy guitar jangles and rising vocal enthusiasm captivating, the new track "Dusty Rose" comes from Terry's Paradise, the project of songwriter Sam Barber. The project will be releasing a new EP, Postmodern Doowop, of which "Dusty Rose" is part.
Solemn vocals and mellow keys complement guitar pulses to start, with an understated charm. Barber's smoky, suave vocals emit a Tom Verlaine-esque character as the energy rises; the "distant haze," sequence emits a jangly enthusiasm that's wholly replay-inducing. Gentle keys add a tender touch in the serenely satiating conclusion. "Dusty Rose" is a comforting, melodic rocker from Terry's Paradise.
The artist adds the following about the track:
"Dusty Rose is about that feeling you get sitting in the yard, feet in a kiddie pool in the dusty heat of the summer. It's about not knowing what to do with yourself, the memories you can't seem to shake, and the irony of still feeling content."
Barber expands more on the EP's creative process:
"Since its inception as a low key recording project in 2018, Terry's Paradise has taken many forms. But when the pandemic hit, the project was just hitting its stride, with a fully formed five-piece band and a slate of gigs on the calendar to promote the release of two EPs. Losing that momentum was devastating, but I felt like I had more to say sonically, enough so that I wasn't ready to move on from Terry's Paradise.

The bright side was that all that time at home allowed me to lean into DIY recording to an extent that I hadn't had time to before. And without bandmates to bounce song ideas off of, recording became my collaborator. It was a painstakingly slow process, full of wrong turns and misguided choices, but allowed me to write in a way I hadn't in the past. And because I took my time, I was able to refine these tracks in a way that isn't possible when the whole band goes into the studio and records four songs in a day."
More on the EP:
"I wrote, played, recorded and mixed everything on this album with a few crucial assists from Seve Sheldon (Wild Ones, Nelson Kempf) on drums and Tobias Berblinger (Kassi Valazza, Roselit Bone) on keys over the course of the last two years. As a teenager, I cut my teeth as a songwriter, writing folk songs and playing solo acoustic guitar. Naively, sonics didn't concern me much until I'd been writing songs for almost a decade. So as much as this album reflects the malaise, uncertainty, and fear I and many of us experienced during the early days of the pandemic, the protests, and that horrible wildfire season we had here in Oregon, it also represents a kind of transfiguration I've undergone over the last few years from someone who could write a catchy tune to someone who is more conscious of the sonic paint strokes they're using."
—
This track and others featured this month can be streamed on the updating Obscure Sound's 'Best of September 2022' Spotify playlist.