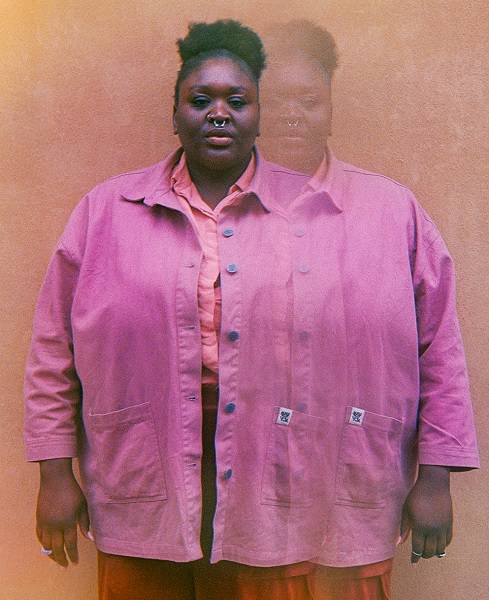 A stirring and intimate EP from UK-born and Berlin-based artist Aka Kelzz, The Drama Series touts an immersive and soulful R&B sound with gorgeous vocal performances and inventive production (via multi-instrumentalist Rafa Mura). Atmospheric synths, tender guitars, and jazzy brass play captivation amidst dynamic vocal deliveries, ranging from delicate spoken-word to ardent vocal soaring.
The EP's closer, "Dandelion," may seem like an odd place to start in describing this striking release, though the track conveys many of the artist's brilliant strengths. The conversational reflections linger amidst ghostly backing vocals and a hypnotic rhythms section. The chilly interweaving of strings coincides with the vocals' evolution into a more vibrant singing, shifting seamlessly throughout the track. "Don't let it take you over, you're stronger than you know, you are brave," the vocals encourage during the superb rise, closing the album with emotion and string-laden grace.
The Drama Series never quite lets go in its other successes, as well. "Chasing" enthralls with its woozy synths and nocturnal vocal yearning — "the pain, the stress, and joy," delivered with atmospherically engrossing allure. The track's late-night vibe is thoroughly consuming. On the more refreshing side, "Full Circle" also compels with its brassy adornments and smooth bass line, perfect accompaniments to a lushly endearing vocal lead. The Drama Series is an absolutely convincing introduction to Aka Kelzz.
"For me this EP is a collection of my life's goals and dreams plus the story of my journey," the artist explains. "From the 7 year old baby Kelzz, who was told that I couldn't sing or there was no place for me in this industry. To then creating my own space and being the representation that I so missed and needed! I can not wait for you all to hear it and to perform it in front of all the cuties out there."
Stream The Drama Series EP:
—
"Chasing" and other tracks featured this month can be streamed on the updating Obscure Sound's 'Best of October 2022' Spotify playlist.