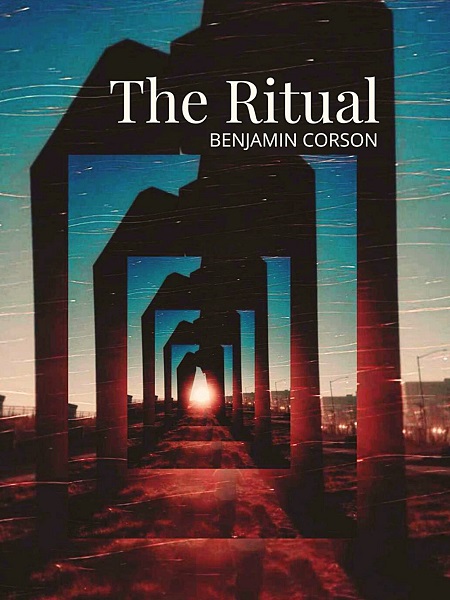 New York-based artist Benjamin Corson delivers an enthralling audible journey on new track "The Ritual." Throughout its nearly half-hour span, the release unveils a variety of moods and soundscapes, feeling representative of an inner personal journey.
The track's inspiration arose for Corson following a conversation with a great friend, who was experiencing major changes in their life. The conversation became focused on rituals, specifically, spanning from the mundane (drinking morning coffee) to the very culturally and/or divinely significant.
"As this word made me question myself, fueling my inspiration with a rush of adrenaline, I immediately knew that I was going to create music taking the shape and form of my own vision of a ritual," Corson says. "The purpose of The Ritual is to accompany you on a journey exploring the depth of your mind, allowing your imagination go to unknown places, and not fear of any judgment. Open your mind and be free."
As a guitar player, Corson's initial foray into the track's creative process resulted in a realization: that the track's scope was "too vast to materialize only with guitar sounds." He continues: "This piece quickly became my obsession and It allowed me to explore music making farther than I had ever before. I dug deeper in me, it became a kind of therapy. I felt free to use any sound that inspired me, I was not stuck in the same artistic patterns anymore."
The creative experience seems one that proved enriching and therapeutic for the artist, and the resulting product is an idiosyncratic listening experience that stirs the soul. The gentle initial ambience recalls morning-time awakening in a forest, with bird-chirping and crackling fire. A bellowing vocal presence follows and gradually expands, with enveloping organs emitting a cathedral-like spaciousness amidst sounds of a baby crying.
The gentle feeling of awakening and calm story-telling voice emit a sense of calm, as one would experience in an idyllic childhood with warm embraces and comforting bedtime stories. Further evolution is striking, with weeping strings and jazzy percussion concocting a Lynchian soundscape. The darkly intriguing soundscape grows into a playful fusing of dance and electronica, with buzzing synth effects contrasting from the earlier instrumentation.
The final movements continue the track's dynamic tonal presentation, evolving from plucky strings and guitars into hypnotizing spoken-word entrancement. The lushly concluding ambience proves wholly satiating, ending the superb "The Ritual" with delicate precision. "The Ritual" is a gorgeous, unique work of art with affirming impact.