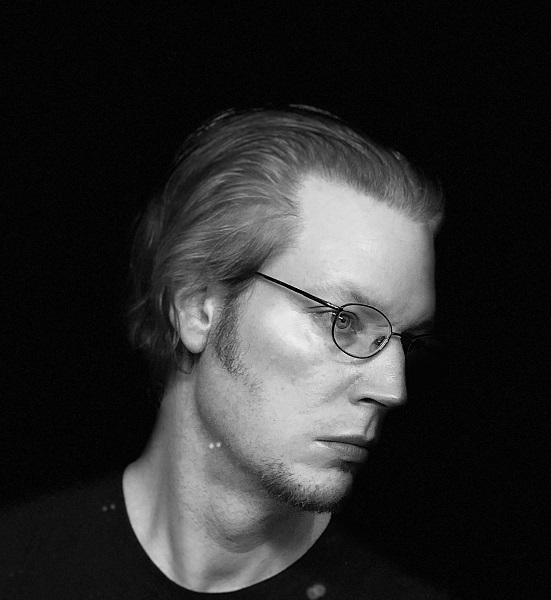 Blunt Blade's self-titled album leaves a stirring impression with its diverse stylistic pursuits and emotive themes. Spanning from dark rock to spirited electro-pop, the release is full of personality and charisma. "While the album is not conceptual in the traditional sense, there are common lyrical themes throughout of pain, empathy and hope," the artist explains. "Musically it has themes that vary from moody to joyous, even within individual tracks."
Originally from Southeast Minnesota, the artist's musical passion has been evident since he was 7 years old and started playing piano. Guitar, bass, and drums followed in his teenage years, in addition to fronting the cover band Chainsaw Vendetta. He later went to college on vocal and guitar scholarships.
The album's inspirations are diverse and familiar, ranging from the creative rock of Frank Zappa and dreamy pop of Blonde Redhead to the intricate works of Miles Davis and Dream Theater. The eclectic production is consistently evident, particularly on a track like "Coarse Reaction." Swelling textures and a synth arpeggio drive alongside steady percussion and guitar distortion, as a weightless woodwind-like presence falls into the intense vocal delivery. A dark rock sound envelops by the mid-point, with a nocturnal post-punk charm evident.
More electronic-minded pursuits on the release prove successful, as well. "Outsider" is ripe for dance floors with its excitable vocal samples and pulsing synths. The added glistening around the one-minute mark plays with invigoration, as does the choppy vocal sampling that leads into the gorgeous synth-heavy envelopment. "Outsider" resonates with its immediacy and dance/synth-pop synergy, contrasting well with lyrical themes of feeling like an outcast. Blunt Blade showcases a variety of quality like these tracks throughout.
Stream the album:
—
"Outsider" and other tracks featured this month can be streamed on the updating Obscure Sound's 'Best of October 2022' Spotify playlist.