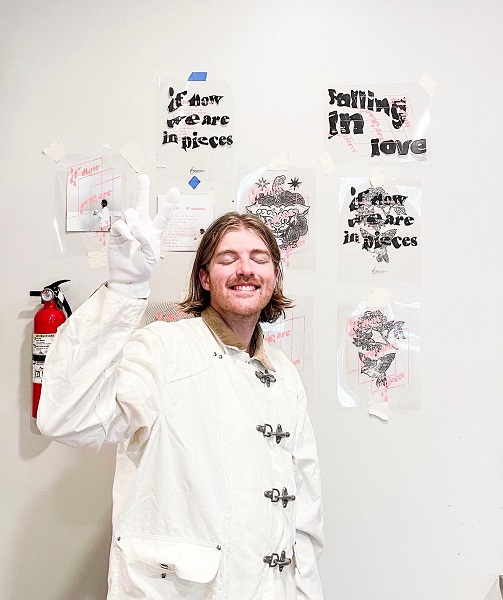 Portland, OR-based multi-instrumentalist Brendan Cope crafts an innovative, spacious pop spectacle on his debut full-length, if now we are in pieces.
The album impresses with its dynamic pop intrigue from the get-go. The hectic piano clanging on "Falling in Love" assembles into an infectious glistening amidst Cope's vocal suaveness. The production reminds fondly of Hot Chip, especially into the infectious "over and over again," refrain. Cope's friend and collaborator, Nosila, adds a lush vocal presence in the second half, comparing favorably to Caribou's Jessy Lanza collaborations.
"What are the Odds" is another standout, its ghostly vocal presence and textural synth-laden build-ups resonating. Parts James Blake and Thom Yorke, "What are the Odds" maintains an accessible melodic allure even in the midst of deep atmospheric layering; the "one more day with you," vocal elongation sends chills.
Throughout, in addition to the stellar production, is a lyrically intimate prowess. "During This Life" is certainly indicative of such, delivering an outpouring of emotions amidst chirpy synth chills, reminiscent of The Antlers — "it's not an excuse, but I hope that it fills some of the gaps," the vocals let out, providing honesty and capturing a sense of relief as one shares their personal struggles; it's a wholly relatable sentiment in tough times.
"The album is really in many ways a therapy session with myself," Cope says. I've struggled multiple times during my life with my mindset. 'During This Life' is really the most open and honest I've ever been about these struggles. Early in the pandemic was the first time I vocalized that maybe I have for a long time suffered from depression."
Cope continues: "The album is an evolution of that conversation. Providing vignettes of moments that triggered these swells of emotion, but also acknowledging that it isn't constant for me. There are beautiful tracks, that I hope people hear and find that glow that comes with being alive."
Stream the album:
—
"What are the Odds" and other tracks featured this month can be streamed on the updating Obscure Sound's 'Best of October 2022' Spotify playlist.