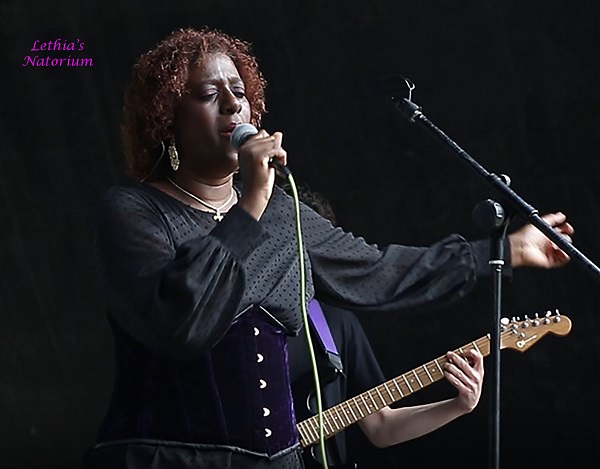 Featuring the gripping songwriting of Pena Hughes-John, Lethia's Natorium is a London-based project that made its debut this past July, at The Bedford River Festival. A series of singles this year have drawn praise for the inventive sound — ranging from the spacious brass-laden art-pop of "Lullaby" to the peppy rock thunder of "Here We Go."
"Sorry No Longer Cuts It" is the project's latest single, featuring a riveting string-laden rock sound with an affirming, hooky title-referencing refrain. The chorus poignantly captures the feeling of being fed-up with "I'm sorry"s and lack of action. The dynamic vocals range from the confident empowerment of the chorus, fitting within the rousing rock arsenal, while also impressing in the soaring conclusion. "Sorry No Longer Cuts It" continues a very strong 2022 for this quickly rising project.
Per the artist: "This single describes the inner thoughts of someone affected by the actions of another person. The song is reflective, with each line painting the scene of feeling belittled and unappreciated."
She elaborates further:
"Though this song relates to a past relationship, I'd written it in a way to cover any encounters a person may experience. Imagine knowing someone where you do not know whether what character or person they are from day to day. In public they are a friendly, cheerful, even compassionate person but in private the 'other' character appears. A Jackell and Hyde personality that drains you as time goes by. This is the subject of the song in a nutshell."
—
This and other tracks featured this month can be streamed on the updating Obscure Sound's 'Best of October 2022' Spotify playlist.
We discovered this release via MusoSoup. The submitter accepted our content-based offer, which included financial compensation for our time writing, editing, and publishing this article.