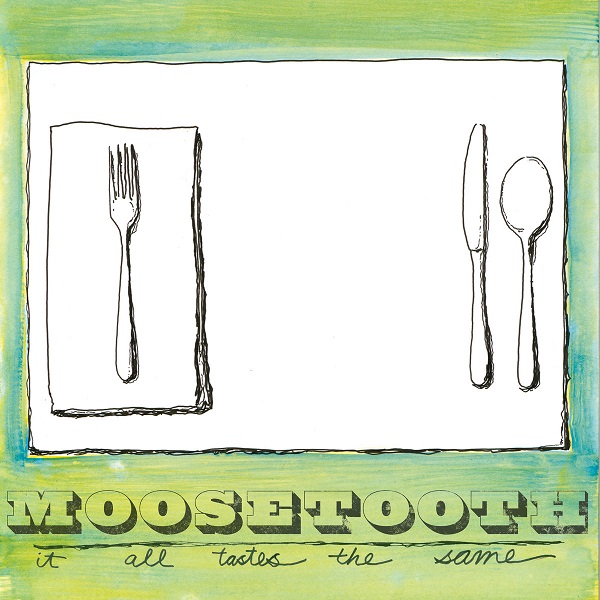 The captivating debut album from Indianapolis-based quintet MooseTooth, It All Tastes The Same is a creative tour-de-force. With stylistic pursuits spanning from soaring rock to intimate folk and dexterous jazz, It All Tastes The Same introduces the talented act with vigor.
"It All Tastes The Same is a saying about the music we play," the band says. "We listen to and play all sorts of different stuff, and trying to narrow it down to one genre or sound seems counter-productive for how we work as a band. It's all just stuff, which tastes exactly the same."
Indeed, considering the album's diverse scope, narrowing the audible results down to one label seems like a waste. Going track by track, there's such an abundance of quality with different flavors, though remaining within a melodic assortment of passionate vocals, bustling rhythms, and captivating bolstering from keys, guitars, and saxophones, whose contributions add everything from smoky soundscapes to leading electrifying melodic builds.
"Jane" is enjoyably representative of the band's evident musicianship and songwriting ability. Lively keys and enveloping sax complement lush vocal musings, rising to a soaring and anthemic yearning to "please explain." The gentle guitars and frolicking piano in the ensuing bridge makes for an alluring sophisti-pop entrancement, serving as a blissfully atmospheric and melodic sequence.
Elsewhere, the smooth saxophone and bouncy keys on "Things I Need" make for one of the album's most heartfelt tracks. While not quite a "ballad" with its expressive vocals and charismatic second-half rise, the track does well in showcasing the band's emotive ardency, set within their masterful fusing of musical styles — characteristics on full display throughout the stellar and eclectic It All Tastes The Same.
Stream the album:
The band comprises Thomas East (vocals, keys, guitars), Jordan Maddox (lead guitars, vocals), Sam Purtee (bass), Michael Klein (saxophone), and Aaron Randall (percussion).
—
"Jane" and others featured this month can be streamed on the updating Obscure Sound's 'Best of October 2022' Spotify playlist.