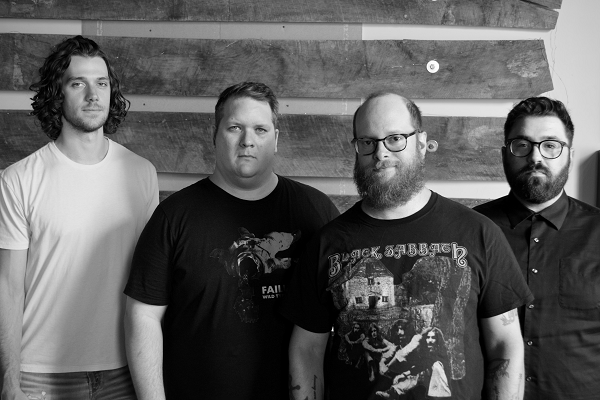 "Life In This Haunted House" is a riveting introduction from Moraine, representing the first single from the Baltimore-based band's upcoming debut album.
Dynamic tonal contrasts are quickly on display. Quaint guitar murmurs escalate into a thunderous blast of distortion, emitting a hard-rocking vigor. The vocals' emergence comes alongside a steadier guitar-based pulse, conveying a sense of '90s alt-rock nostalgia in the angsty vocals and structural shifts, fondly reminiscent of Matthew Good Band.
The raucously consuming chorus features a dual-fronted vocal presence, playing infectiously with the blaring guitars. The solemn, grungy lead and excitable backing pair for a convincing fervency. Production and mixing from Phillip Odom (Code Orange, Turnover, La Dispute) contributes to the track's captivating rock sound, which has me amply anticipating the band's next release.
Guitarist/singer Jason Brohm elaborates further on the track, which resonates in its personal intimacy and relatable metaphorical focus:
"'Life In This Haunted House' is about going back to the house I grew up in and it being completely silent with no life in it, and the eerie feeling that accompanies such an experience. All that's left are memories, good and bad. I keep waiting for my grandma to just come out and give me a hug, knowing it's never going to happen. The song is about facing the past and learning how to move on with your life. It's about seeing a house physically fall apart just like your loved one's mental state."
—
This and other tracks featured this month can be streamed on the updating Obscure Sound's 'Best of October 2022' Spotify playlist.