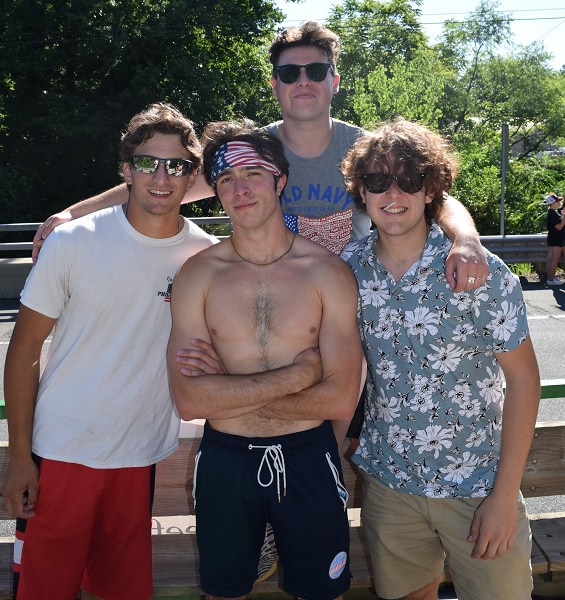 The Salvation is the latest album from Nothing but a Nightmare, a band from Langhorne, PA. Their sound enamors with an ardent rock charisma, touting dynamic song structures and exhilarating vocal performances.
The fast-paced vocal energy captivates on "Can't Fix Stupid," which exudes a lounge-friendly vibe simultaneously in its initial piano-laden charm. The energetic guitars and fervent vocals appear thereafter with cohesive emergence. "Can't Fix Stupid" is demonstrative of the band's fun structural twists and turns throughout the album, shifting faultlessly from quainter contemplation to anthemic alt/punk inclinations.
The band's more straight-cutting rock efforts are also uplifted by the dynamic vocal charisma. "Start A Fight" drives on a familiarly invigorating guitar-based presence, with the vocals' expressive range exciting during a series of rises, particularly in pitch-ascending points within the chorus. Similarly consuming with the vocal work and guitar interplay, "Devil's Sidekick" compels with its vibrant guitar bursts and more brooding vocal tone, finding a captivating ground between grunge and alternative.
The Salvation is an album full of personality, contagious energy, and ever-evolving song structures. Nothing but a Nightmare impress thoroughly on their third full-length, streaming below:
Check out the music video for the single "I Hate You":
—
"Start A Fight" and other tracks featured this month can be streamed on the updating Obscure Sound's 'Best of October 2022' Spotify playlist.