Posted
October 3, 2022 by Mike Mineo
in Downtempo
Sun Deep – 'Quarantined Thoughts'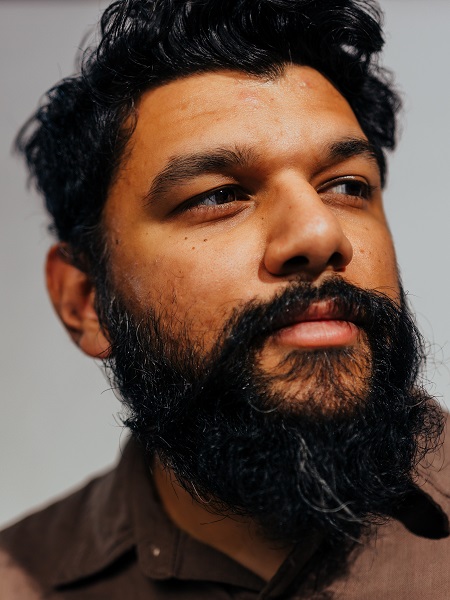 Casting a spell with intriguing soundscapes touting electronic and hip-hop inclinations, Quarantined Thoughts is the new album from Sun Deep, an artist born in India and based in Oklahoma. Meticulous sample construction and delicately evolving song structures stand out through the release, which per the artist explores "themes of identity, love, and well-being."
Highlights are numerous on the release. "Fate" builds with patient precision; nocturnal synth pads and a gentle bass push are bolstered by percussive click-clacks. The textural whispers find a ghostly accompaniment via further synth usage, feeling memorably haunted. Elsewhere, glistening keys and soothing wordless vocals star on "Chaar Rasta," with a hypnotic sitar-y effect lingering in the second half for spine-chilling effect.
The more immediate "Saadhna" sees eerie keys interwoven with heavy percussive shuffles and an unsettling trickling. A solemn piano line signals a shift in bass alongside, launching into a cleaner and melodic entrancement alongside mystical vocals thereafter. "It's Complicated" also catches with its unpredictable turns, evolving from gyrating synth swells and suave rhythms. Quarantined Thoughts shows an abundance of well-maneuvered production ideas and atmospheric unraveling.
Stream Quarantined Thoughts:
—
"Fate" and others featured this month can be streamed on the updating Obscure Sound's 'Best of October 2022' Spotify playlist.