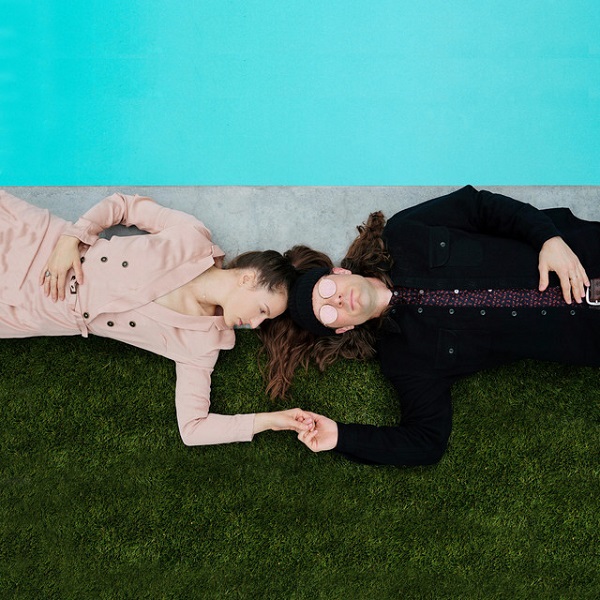 Charming with its vibrantly melodic songwriting and beautiful vocal duets, Far Out is the new album from The Bergamot, the Brooklyn-based duo comprising partners Nathaniel Paul Hoff and Jillian Speece. They craft a dynamic meshing of rock, pop, and folk — complemented by lyrics with natural, adoring allure. The tones vary considerably, from the mellow key-laden pulsing of "Burns" to the soaring folk-pop onthe album's title track.
Album highlight "Paradise" is about "letting go of our devices and learning to live again," led by harmonious vocals, plucky guitars, and warming harmonica. Refreshing acoustics and clap-laden percussion complements a rousing vocal duet, referencing "ocean breezes" and the "morning sun" in describing life's beautiful flow. The Bergamot's melodic songwriting and nature-minded imagery have consumed in the past, and continue to do so here.
The track expands enjoyably from the approachable folk-minded duet. "Take me to your paradise," the exulting vocals let out amidst glistening keys and tender guitars, with the "just like the seasons come and go," bridge serving up a replay-inducing allure. Another success with similar charm, "Breakdown" plays like a haven for serene contemplation; its resonating themes echo how challenging times can be painful yet vital, and connect us with past generations.
Warm synth pulses complement a lush vocal entrancement, remarking "today I had a breakdown." Crisp guitar tones and brisk percussion add enjoyably, into the spacey "cried out to the stars," bridge. The lyrics present a stirring eloquence in conveying the challenges the importance of getting back up after falling down — inspired by the universal and timeless witnessing of stars, and their context in the magnitude of things.
"Breakdown" is wholly indicative of The Bergamot's consuming songwriting and enthralling production, on display throughout the album.
Stream the album:
The band's 2022 successes extend beyond the musical realm. This spring, The Bergamot released their documentary "State of the Unity," scoring instant critical acclaim. The film and band won the prestigious "Marion Herrman Excellence in Filmmaking Award" at the Sedona International Film Festival and "Best Documentary Feature" at the Paris Independent Film Festival and "Best Documentary" from the Art Film Awards as well as being Official Selection at the Richmond International Film Festival, Swedish Independent Film Festival, and Atlanta Docufest.
—
"Far Out" and others featured this month can be streamed on the updating Obscure Sound's 'Best of October 2022' Spotify playlist.