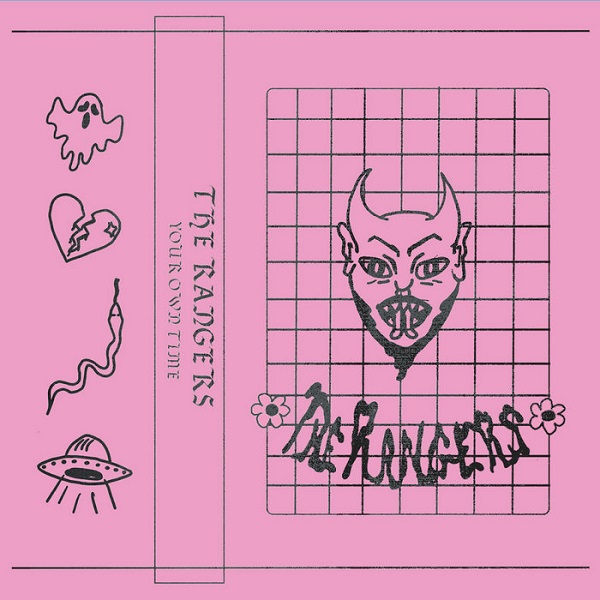 Touting a dynamic rock sound with nostalgic, haunting qualities, The Rangers enamor throughout their new album Your Own Time. The Newfoundland, Canada-based act share both atmospherically lush charmers and riveting rock 'n' roll charisma on the successful release, from the brisk punch of "White Glow" to the ghostly piano-laden ambience of "Wading."
The album's title track stands out with its melodic sound; the twangy rock yearning and swooning backing vocals are fully entrancing. A pulsing bass line and gentle guitars complement a vocal presentation fondly reminiscent of Frank Black. The frolicking expansion around the one-minute mark unveils a hypnotic, shimmering allure. Per the band, the track is "primarily a broken-love song, it also deals with Isolation at large."
Fluttering guitar twangs and gorgeous vocal duets consume on the opening "How Did We Get Here?." The opener engrosses with its heartbreak and sense of yearning. "It's a broken love song and the double tiered isolation (relational and societal) adds to the song's ghostly aesthetic," the band says. The lead-off track serves well in that capacity, offering a lovely balance between lush atmospherics and classic rock.
Also alluring with its throwback '50s love song penchant, "Sink Or Swim" enthralls with a mellower pace initially. "My heart is doomed for destitute," the vocals lead into a beautiful segment of chirping keys and bouncy keys, with the second-half addition of the responsive vocal backing adding further to the strong melodic pull, a characteristic evident through the entire album.
Stream Your Own Time:
—
"Your Own Time" and others featured this month can be streamed on the updating Obscure Sound's 'Best of October 2022' Spotify playlist.