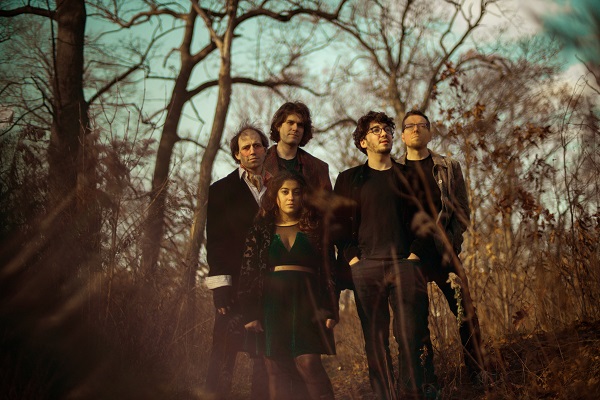 Toronto-based band Broken Wolves definitively captivate on their debut album, The Summons. Drawing from nostalgic folk and psych-rock, in addition to medieval art, The Summons is full of engrossing songwriting and stirring soundscapes. Full of dual-vocal power and ominous moods, the album's ardent sound compels alongside lyrics emphasizing themes of climate change and environmentalism.
The album's dark rock soundscapes and folkloric lyrical inspirations prove riveting throughout. "Ghost in the Moat" is aptly eerie, with soothing guitar twangs driving into a haunting series of vocal layers. The deep, somber quivering and airy lushness contrast yet intermingle beautifully, apparent especially on the resonating "Ghost in the Moat." The guitars echo a jangle-pop feeling approaching the two-minute mark, parts The National and The Smiths.
Amongst the album's more energetic efforts, "Dance Like Smoke" invigorates with its dexterous guitars and amped-up rhythm section. Wordless vocal energy becomes surrounded by escalating guitar fervency, echoing a prog-rock feeling with its overall energy. The album compels with its dynamic tonal reach, spanning from ghostly efforts to spirited rock jaunts. The closing, title track meets somewhere in between, consuming with guitar jangles and sullen synths into a rousing, anthemic rock conclusion. The Summons is a standout debut from Broken Wolves.
Stream the album:
—
"The Summons" and other tracks featured this month can be streamed on the updating Obscure Sound's 'Best of November 2022' Spotify playlist.