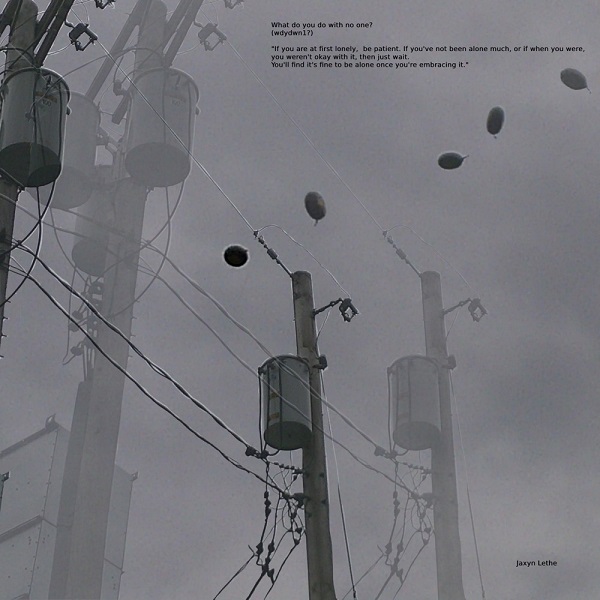 Brooklyn-based artist Jaxyn Lethe impresses with their debut single "What Do You Do With No One?" — exuding a serenely consuming sound propelled by gentle acoustics and lush synth touches. Inspired by Andrea Dorfman's short film How To Be Alone, the track enthralls in its capturing of isolation and yearning.
"I wrote this song during a time of extreme isolation and loneliness, feelings that listeners can relate to," Jaxyn says. "This song presents the paradox of feeling happy while alone, and my efforts to do so. Writing about this song provides the opportunity to analyze one's relationship with loneliness, while engaging with mine."
The track's lyrics — "I cut my hair, and changed my clothes," — suggests a willingness to experience some semblance of change, much desired in times of isolation. The culminating "and I'll ask where I went wrong," rise builds to the devastating "with no one," conclusion, beautifully adorned with twinkling synths into the "take a walk," multi-vocal layering. "What Do You Do With No One?" is an emotively captivating piece of songwriting from Jaxyn Lethe.
—
This and other tracks featured this month can be streamed on the updating Obscure Sound's 'Best of November 2022' Spotify playlist.