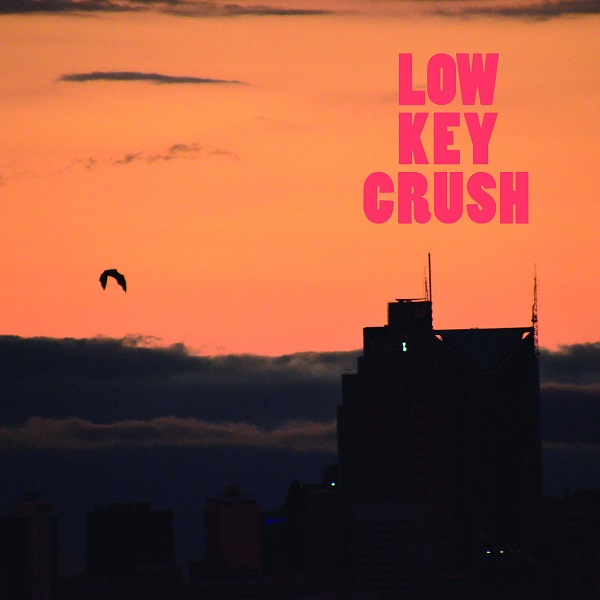 Catching our ears throughout the year with singles like "Night Time" and "Bats Over the Eastern Freeway," Melbourne-based duo Low Key Crush follow up a string of successes with their new EP, Bats Over The Eastern Freeway.
Emotive lyrics and heartfelt production produce an accessible sound that touches on relationships, avoidance, and enduring friendship. The latter is particularly the case on the touching "Long Lost Friend (Graeme's Song)." Chirpy guitar jangles and lush vocals craft a nostalgic yearning with the synth-tinged '80s tone exuding cinematic qualities reminiscent of The Stone Roses. The vocals yearn for better times amidst the lyrical recollections, like having lovely talks while listening to Bonnie Tyler. "Long Lost Friend (Graeme's Song)" is exemplary of the project's meshing of ardent emotions with infectious rock punches.
The closing "I Want You to Stay" gorgeously interweaves spacious rock with emotive singer/songwriter adoring. A patient bass-fronted beginnings finds gradual accompaniment from guitars, fluttering with warming affection upon the "all your secrets are safe," vocal reassurances. The track plays with a comforting, loving tone that excels with guitar-based developments in the second half, building from quaint jangly poignancy into an emotional uplifting of keys and vocal passion.
Stream the EP:
—
"I Want You to Stay" and other tracks featured this month can be streamed on the updating Obscure Sound's 'Best of November 2022' Spotify playlist.