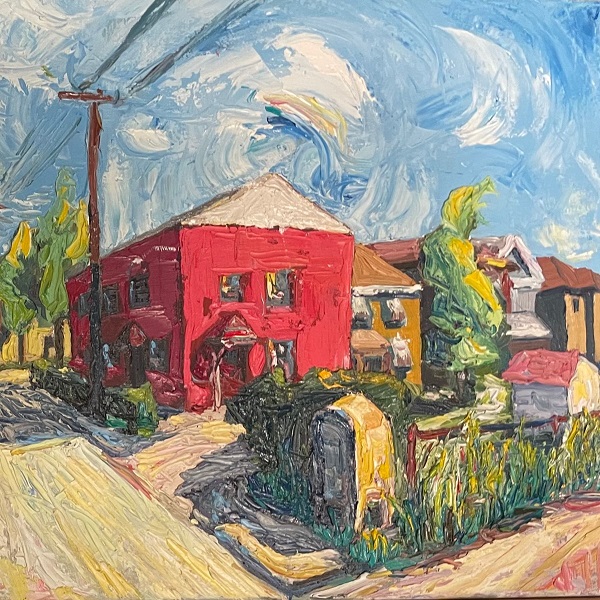 Another highlight from Pittsburgh-based singer/songwriter and multi-instrumentalist Ryan Hoffman's new album A Spark Blown in the Breeze, "Shapes" engrosses with its gentle guitar work and vocal harmonizing. Jangly guitar fragments and wordless vocal intertwining are joined by a slight percussive pitter-patter, as the backing vocals expand alongside Hoffman's understated croon.
The mellow lead and backing vocals rouse especially through the "again and again," refrain, swelling into a lushly engrossing vocal layering through the satiating conclusion. Hoffman elaborates on the track's creative process:
This is one of the first songs I recorded for my new album. I started with the chill guitar part and the beat – from a Korg volca beats – with a lot of reverb. The lyrics are kind of poetic – just describing scenes that tie together. The song is mostly about how people and things come and go in our lives – and a reminder to not just take the shape of whatever is around you – because you can then lose who you are.
Stream the album:
—
This and other tracks featured this month can be streamed on the updating Obscure Sound's 'Best of November 2022' Spotify playlist.