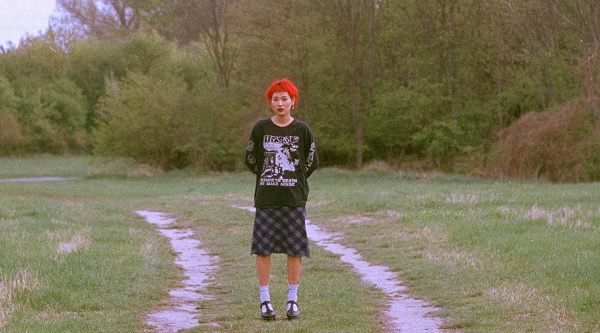 Showcasing a dreamy rock envelopment, skin is the captivating debut album from sakura, an artist presently based in Vienna, Austria. sakura was born and raised in Hong Kong, and lived in London as well. Worn proudly throughout skin, her influences range from lo-fi bedroom pop and emo to shoegaze and rock.
The album's title track captivates from the get-go. Creaky guitars and gently ruminating percussion evolve into a caressingly lush vocal presence, commenting "I wonder what it feels like, sleeping like a child." The sense of comfort and innocence crafts an inviting feeling, echoed throughout the release. Even as a more rock-friendly tone takes place — "close my eyes," — the sense of serenity is palpably enjoyable.
The highlights are abound throughout this dreamy spectacle of an album. "call it divine" consumes with its light guitar jangles and synth droplets, reminding fondly of TOPS with its late-night enamoring. The playful synths and enthusiastic vocal burst plays as a sensational hook, in particular. Additional standouts include the spaciously haunting "tongues" and the evolving dream-rock gem "figure it out." sakura thoroughly compels throughout skin.
Stream skin:
—
"skin" and other tracks featured this month can be streamed on the updating Obscure Sound's 'Best of November 2022' Spotify playlist.