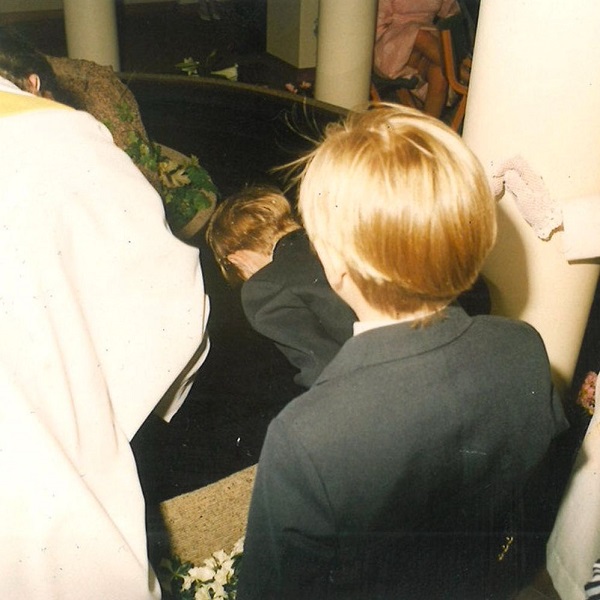 "Wandererer" is a dreamy, contemplative new single from Straight White Teeth, a Kansas City-based project led by songwriter and multi-instrumentalist Patrick McGuire. A retro-fitted piano and loose percussive sparseness complement a weary-sounding vocal lead — "always working for a place in heaven," — expressing a sense of limbo: "but I'm working through it." The nocturnal piano bounce and haunting dual-layered vocals impart a resonating imprint throughout, exuding a timeless and hypnotic quality.
The track represents the first single from the project's World's Greatest Video Editor: Volume 1, comprising a large collection of songs intended to release over the next year. The music takes inspiration from a desire to heal and move on from a traumatic past, with the World's Greatest Video Editor referencing a strategy within Cognitive Behavioral Therapy (CBT):
World's Greatest Video Editor references a 15-year-old inside joke known among McGuire's friends that he found fitting to apply to the Cognitive Behavioral Therapy (CBT) he received in early 2022 following a painful separation, in which he likened memories of his past to video clips that could be edited and viewed in new ways. But while the music is inspired by a desire to heal and move on from his past, the collection of songs don't compromise McGuire's knack for fearless and uncompromisingly honest storytelling, which aims to disarm and then devastate.
—
This and other tracks featured this month can be streamed on the updating Obscure Sound's 'Best of November 2022' Spotify playlist.