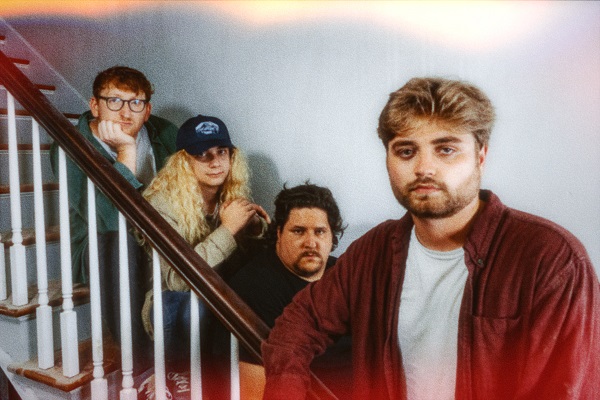 Representing the first album as a full band from The Long Lost Somethins, Barn shows an impressive rock sound with ample emotion and nostalgic yearning. Per the Huntington, West Virginia-based act, the release explores concepts such as "grief, addiction, and the deconstruction of religious beliefs."
Opener "I Don't Want To Be An Addict" is captivating and exemplary of the band's consuming songwriting. Pulsing guitar distortion and a gentle piano-laden subtlety complements a contemplative vocal presence. The "yesterday," rise injects a raucously emotive pull, invoking '90s nostalgia in its likeness to names like The Wrens and Modest Mouse. A wandering guitar-based emphasis follows this stellar hook; the track does well in exemplifying both the band's hooky accessibilities and their distortion-friendly rock vigor.
The more understated "Voyeur" enthralls in its more contemplative, grungy enamoring. A title-referencing vocal sequence escalates into the resonating "pleasure for pain," vocal backing. The responsive vocal work stands out, as does the psych-friendly bridge approaching the three-minute mark. "Voyeur" is full of engaging twists alongside its strong melodic hold, another highlight on an album full of many.
Stream Barn, and purchase it via Exclaim Records:
—
"Voyeur" and other tracks featured this month can be streamed on the updating Obscure Sound's 'Best of November 2022' Spotify playlist.