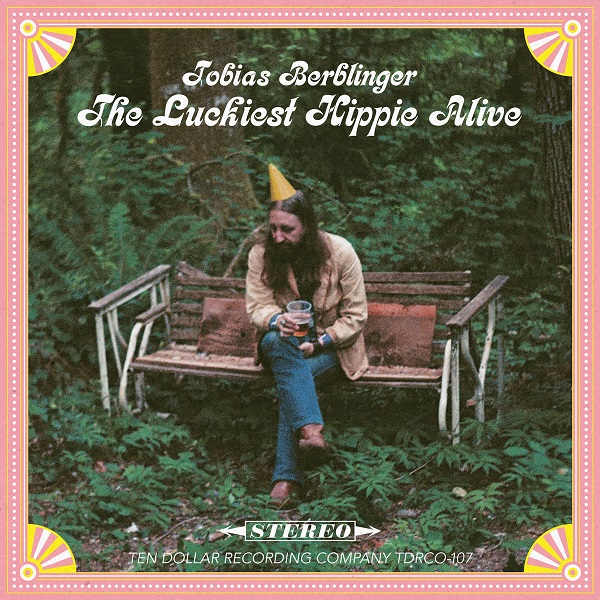 The Luckiest Hippie Alive is the latest album from Tobias Berblinger, a Portland (OR)-based artist whose sound compels with a comforting arsenal of rock, folk, and country warmness. Fans of Townes Van Zandt, Gram Parsons, and Blaze Foley are likely to be enamored by Berblinger's approach, full of twangy heartache and suave retrospective allure alike.
The title track is among the numerous standouts, especially notable for its overall vibrancy. "Luckiest Hippie Alive" charms with its playful duet emitting themes of perseverance: "When I'm falling off my horse, there's another one to carry me." The plucky guitar work and vibrant vocals wholly consume, showing Berblinger's brightly melodic skillsets. Opener "My Boots Have Been Drinking" shows a more contemplative, pedal steel-set allure fit for sunset gazing. The album presents a dynamic, heartfelt sound throughout.
Berblinger also plays with other Portland-based artists, performing bass for apocalyptic folk band Roselit Bone and keyboards for singer/songwriter Kassi Valazza. He is also an engineer at Singing Sands Recording Studio, and performs as a live DJ throughout Portland, hosting genre-themed nights such as "Dark Mansion of Forbidden Love," "Death Trip," "Black Acid," and more. Additionally, Berblinger is a professional graphic designer and illustrator.
The vinyl is on sale through Ten Dollar Recording Co.'s label website and Bandcamp.
Stream the album:
—
This and other tracks featured this month can be streamed on the updating Obscure Sound's 'Best of November 2022' Spotify playlist.