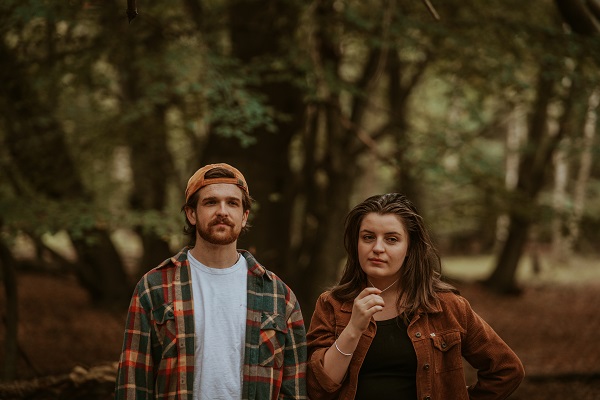 The blues of the ocean flows through Hertfordshire-based duo Tranquility Beach, with their debut single "Only One." With a convicted message of hope and despair towards the ever-changing results of climate change, the velvety country-folk blues duo relay this message with the resounding echo of smoky vocals and western twangs.
A unifying and warm Fleetwood-Mac-esque sound enamors throughout while the lyrics cut through cold and unapologetically, conveying a message of both power and tragedy, especially as Molly Francesca's vocals resonate with lines like "Mumma always told me that there's plenty more fish in the sea, but we kill them all cause we got insatiable needs."
The poetic duo of Molly Francesca and Ben Tattersall combine the depth of blues with the heights of bliss effortlessly with rhythmic, bass-y Hawaiian lap steel riffs alongside smoothly entrancing jazz vocals. The duo aim to release their upcoming album in 2023.
—
This and other tracks featured this month can be streamed on the updating Obscure Sound's 'Best of November 2022' Spotify playlist.