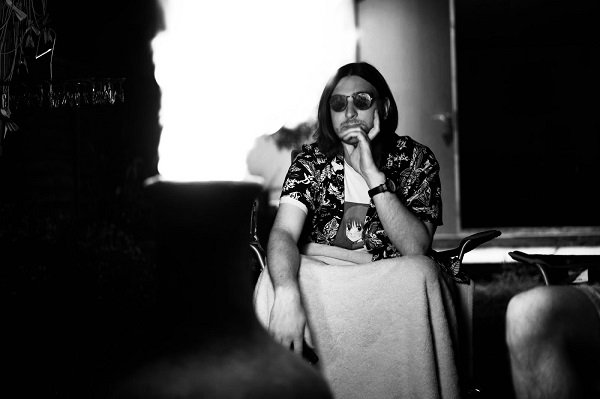 London-based artist Wailing Urei casts a haunting spell throughout the debut album Is It me?, gripping with an industrial post-punk and electronic vigor. Emitting themes of isolation, the album captivates with its atmospheric production and stylistic composure.
Gripping soundscapes are evident throughout, from the wintry piano-laden creeping of "Barcodes on a Flickering Screen" to the heavy post-punk pulsations of "Colour of Corruption." The latter projects a feeling of unease with the clanking rhythmic hypnotics and submerged vocal feeling alongside a ghostly synth whisper. The lingering guitar feedback makes for a texturally gripping allure, emphasizing the project's darkly atmospheric appeal.
Showing "the paranoia and regretting of our hauntingly digital age," "Howling" is another album standout. Late-night guitar flickers and solemn vocals build patiently. "Feel their eyes, always watching me," the vocals let out, the feeling of fatigue and over-saturation in our modern age echoed in the weary-sounding instrumentation and echoing lyrical resonance. Is It Me? is a stylish post-punk success with relevant lyrical prowess on display.
The artist says: "We try to get across that lonely, paranoid feeling and how those thoughts can really just bury themselves in your head if you let them."
Stream the album:
—
"Colour of Corruption" and other tracks featured this month can be streamed on the updating Obscure Sound's 'Best of November 2022' Spotify playlist.