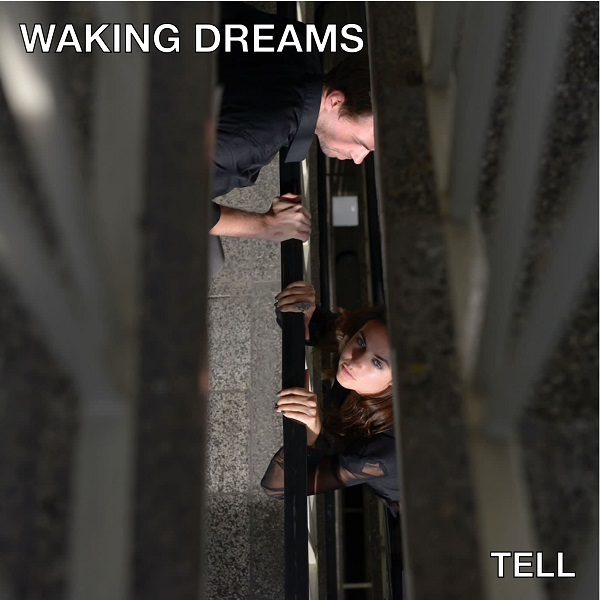 A contemplative rocker inspired by a breakup, "Tell" is a rousing track from Waking Dreams, the Berlin-based project of Angela Chambers and Jason Letikiewicz. "Tell" represents the first single from their forthcoming sophomore album, Sliding Lines, which was written and recorded in Baltimore, Maryland. Look for the full-length to release in March 2023, via the Norwegian label Apollon Records.
Presenting a passionate and dark rock sound, "Tell" casts a sense of '80s nostalgia immediately, as jangly guitars and a driving rhythmic backbone consume with a post-punk and rock fervency. "It's the hand that holds your body down," Chambers sings during a haunting rise, building with momentum to a ghostly vocal backing around the track's mid-point. "Tell" is full of passion and riveting rock nostalgia.
In addition to writing the lyrics and melodies, Chambers' drumming throughout the track compels with a steady, hypnotic pulse. Letikiewicz contributes guitar, bass, and synth sections.
Check out the band's official website and Spotify.
—
This and other tracks featured this month can be streamed on the updating Obscure Sound's 'Best of November 2022' Spotify playlist.