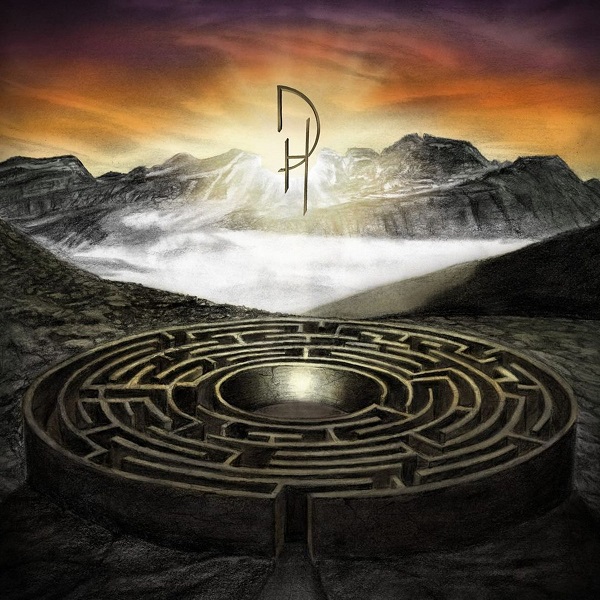 Icelandic artist Daníel Hjálmtýsson presents a stirring and dynamic dark rock sound throughout his debut album, Labyrinthia.
The cinematic, patiently unfolding title track opens the album with eerie allure — reminiscent of Nick Cave and Mark Lanegan. A solemn vocal layering and somber piano swells into a gorgeous interweaving during the chorus, sounding like a procession of yearning ghouls. Very quickly, Labyrinthia establishes itself as an album not short on atmosphere.
In the more immediate rock spectrum, "Volatile" succeeds with its darkly invigorating build. "Dry your eyes and toughen up," the opening lyrics proclaim, with lyrics referencing strife building to a rousing "turning volatile," hook, which meshes nostalgic synths alongside guitars for a riveting moment — with some shades of Depeche Mode. The satiating conclusion fully embraces the more enveloping rock feeling in that hook, cementing the track's power.
Other highlights include the vibrant "Back to Bed," accompanied by an excellent video (below), and the gritty rock of "Fear Flows." The album overall presents a ceaselessly consuming sound with stylish, commanding appeal — comparable to earlier material from Nick Cave and the Bad Seeds. Labyrinthia is a stellar, atmospheric production.
The album was produced and recorded with Hjálmtýsson's band (Hálfdán Árnason and Skúli Gíslason), with much of the creative process arising during long drives from the Eastfjords of Iceland to Reykjavik. Additional collaborators include Bjarni Þór Jensson (who mixed most of the album), Einar Vilberg, Bjarni Þór, American/Chilean producer/musician Alain Johannes, Icelandic producer Magnús Öder, and American mastering engineer Dave Collins.
Sólstafir´s Aðalbjörn Tryggvason and Elín Ey also feature, vocalizing Icelandic poems written by Hjálmtýsson. Belgian multi-instrumentalists Aldo Struyf and Fred Lyenn Jacques are additional collaborators.
Stream the album:
—
The album's title track and other tracks featured this month can be streamed on the updating Obscure Sound's 'Best of December 2022' Spotify playlist.
We discovered this release via MusoSoup. The submitter accepted our content-based offer, which included financial compensation for our time writing, editing, and publishing this article.