David Jacobson and the Space Wizards – 'II'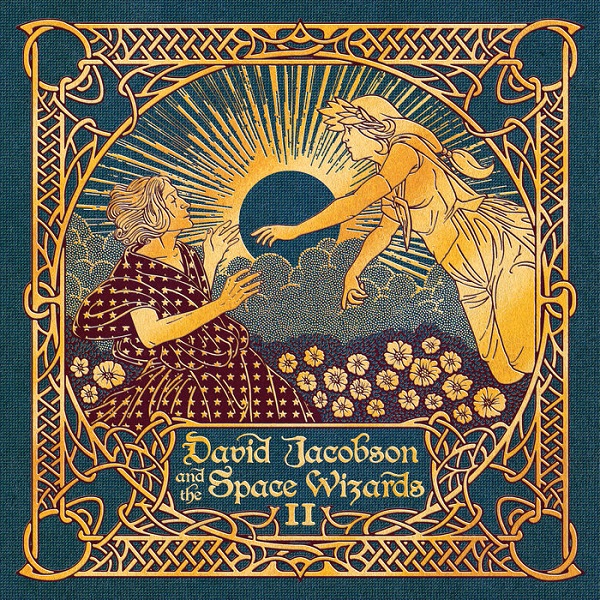 The new album from NYC-based artist David Jacobson and the Space Wizards explores heartache and self-healing with captivating throwback rock and pop appeal. Recorded in Jacobson's apartment over the past year, with the artist handling all instrumentation and production, David Jacobson and the Space Wizards II engages throughout. From the ravishing orchestral kick-off "You Should Know" to the Nilsson-esque finale "Last Night," the album is an audible treat.
The release charms with an eclectic production — from synth-fronted lushness to bluesy rock and folk-friendly balladry. "Dream Bed" consumes with its bouncy synths and soaring vocal breeziness. A bluesy, tender vocal tone plays alongside the spritzy synth pulses. The chorus echoes a yearning for escapism, capturing the warmness and serenity when a sense of relief and rest finally embraces. "Sweet Friend" also enamors with the bluesy guitar licks, exceling with a no-frills rock sound.
Ballads also highlight. The quaint guitar strings and meek strings on "Starting to Forget You" compel into a hazy and lush conclusion, feeling like a caressing ode to moving on from past relationships. "So I Say" also shows a heartrending sound, with brass and strings combining amidst vocals that long for connection into the rousing vocal liftoff, reminiscent of The Walkmen.
The album's sense of yearning, reflected as a post-breakup heartache, plays with a consistent engrossment — especially on the more understated efforts. For instance, "Crushing" plays well in the more straight-cutting folk spectrum while lamenting how "miles between us seemed to grow with every year."
"Last Night" traverses from late-night twinkling into a warming suaveness, reminding aesthetically of Harry Nilsson. Soaring vocals and conversational effects correspond with intriguing effect in the finale, making for a hypnotic and replay-inducing send-off to an album that rewards listeners with each successive listen.
Stream the album:
—
"Dream Bed" and other tracks featured this month can be streamed on the updating Obscure Sound's 'Best of December 2022' Spotify playlist.